"Once more a remnant of the house of Judah will take root below and bear fruit above." 2 Kings 19:30
I have been reading the passages that Mesu used to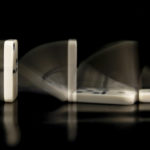 create Isaiah's Daughter and find many of them disturbing. It isn't because they reveal something earth shattering or surprising, but because there are so many parallels with our world today.
Fallen Away
Before Hezekiah took the throne of Judah, the land had fallen into idolatry once again.
"In every town of Judah he (King Ahaz) built high places to burn sacrifices to other gods and provoked the Lord, the God of his fathers, to anger." 2 Chronicles 28:25
Today, I see immorality and despair wherever I turn. People latch onto any cause or fad that strikes his or her fancy without regard for what is right or wrong. Morality has been dumped on its head. I think we all see it and are troubled by it.
A Reason to Hope
The question that plagues me is, "what can I do about it?" We are not kings (or presidents), able to make sweeping judgments and laws that force change for good or ill. We are not great prophets that nations turn to for help and advice. For the most part, we are wives, mothers, friends, etc. muddling through our lives doing the best we can. I know that most days I feel overwhelmed, drowning in the chaos.
"Be strong and courageous. Do not be afraid; do not be discouraged, for the Lord your God will be with you wherever you go." Joshua 1:9
God Has a Plan
The Israelites struggled with faithfulness since God first called them out as a People. Their history is a cycle of falling away and coming back. The people turn from God and his teachings to follow false gods and their own evil desires. God lets them go for a while then uses war, captivity, or oppression to wake them up. Just when things are at their worst, God rescues them and brings them home once more.
"So too, at the present time there is a remnant chosen by grace …" Romans 11:5
God Picks Us Up
That is what I hold on to today. No matter how bad things get, no matter how deep the morass of sin and depravity in this world, God shelters a remnant. My job is to shine his light in my little corner of the world and to be faithful to his teachings regardless of what the world thinks. I may never change the world, but I choose grace and trust that my great God has a plan to save the remnant.
"So do not fear, for I am with you; do not be dismayed, for I am your God. I will strengthen you and help you; I will uphold you with my righteous right hand." Isaiah 41:10