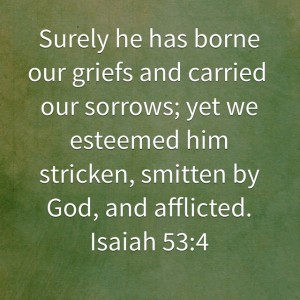 My favorite aunt was sick, but I couldn't come to the hospital because she didn't want me to see her this way. I laughed in spite of my anxiousness. Just like Aunt Polly. I called daily to see how she was. My uncle kept repeating the same song: "About the same." I asked for prayer at my church and from you, too.
Seven long days later, she said I could come. I was shocked by her appearance: skeletal, weak, scratchy voice. I could see it in her eyes: "this is why I didn't want you to see me."
But I did see her. Week-after-week her condition worsened until her death six weeks after she was admitted to the hospital. I won't describe her condition in the hours before she died. It's a horror I can't get out of my mind. Even after seeing her slowly die, my mind couldn't believe my strong, opinionated, lasso-the-moon-if-you-needed-it aunt was gone.
Mesu's Anippe was fictional, but can you imagine the impact it would have on a small child to see your mother fine one minute and gone the next day? You know how children think the world revolves around them. The grief and guilt would only be tempered by the horror of seeing the bloody way she died. Her world was turned upside down and that changed her.
What has changed you? What horror have you seen, what grief have you borne for too long?
He can carry it for you. He'll go with you when you relive those moments. He understand the words: smitten . . . afflicted . . . wounded. Let him carry your wounds today.
Lord I bring all our grief before you today and lay it at your feet.  Help us to put one foot in front of the other and find joy again.
Angie Arndt lives in the middle of a big wood with her husband, Charles, and three dogs. She loves writing, mysteries and writing mysteries.