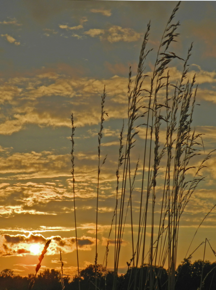 She opened it and saw the baby. He was crying and she felt sorry for him. "This is one of the Hebrew babies," she said.   Ex. 2:6
Pharaoh's daughter knew who the baby was. Maybe not specifically, but she knew he was a Hebrew. She knew she was going against the will of the Pharaoh. Defiance of rulers generally leads to death. What courage she had.
She took a huge risk to do what her heart told her was right. She had a son to raise, love and cherish only to lose him when he ran away after committing a horrible crime. He came back bringing God's wrath against the Egyptians. She isn't mentioned again.
If she hadn't taken the risk and lifted that boy from his bed in the reeds, what would have happened? God provides a way for his will to be done. Perhaps someone else would have saved the baby, perhaps God could have chosen another leader for his people. But he didn't.
God chose a woman, tender hearted and strong, to raise one of the greatest prophets ever known. God has chosen many women through the bible, through history and today to be his hands and feet on the ground. Yet the world sees women as less than men.
How often do we see ourselves as 'less than'? I know I struggle with it. It is so easy to see where I'm not good enough, strong enough or smart enough to be of any use to myself much less others. Society beats us over the head with it. The media is more than happy to taunt us with the perfection we will never attain. Everywhere we look, there are those who are prettier, smarter, better than we could ever be.
God doesn't hold us up to some false level of perfection. The only one who is perfect in his eyes is his son, Jesus. He formed me in my mother's womb with all my weaknesses and shortcomings. I am flawed the better to show his glory.
Pharaoh's daughter, Moses' adopted mother, went against her father's wishes to follow her heart. She didn't worry about what others would think or how they would react, or if she worried, it didn't stop her. God wants us to follow him regardless of other's opinions. It is so hard to do.
Daily I struggle against the temptation to compare myself to others. Sometimes it works and I'm OK with who I am. Other days, I wallow in misery because I'm not what I was hoping to be. Then there are times when God's spirit comes down and wraps me in his love whispering, "Child, I love you, just the way you are."
What do you struggle with? Has God called you to something only to have your own insecurities hold you back? Trust that he knows us better than we do. He is made perfect in our weakness.

Kate Hodges is a stay-home mom with a wonderful husband of 21 years and three teenage kids. She began writing Biblical Fiction stories ten years ago and currently working on her first full-length novel. https://katehodges690.wordpress.com