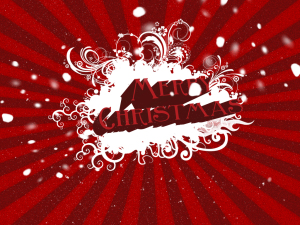 Thanks for the Webcast!
Thanks so much to those of you who signed on for our BFF Webcast last week. Oh my! What fun!
I read the transcript of your chatter after the webcast was over, and y'all had a ball, didn't you? You asked great questions during the webcast, and I hope you enjoyed chatting with Shannon and Amy.
The questions that weren't addressed on the video were noted on a document, and I'll work on answering those during the holidays and get those answers posted in January. Again, thanks for taking time to chat. I hope we can do it again sometime!
First Newsy Item:
Our fearless leader, Angie Arndt, is stepping down as co-coordinator of the group. Due to health and personal issues, she can't commit as much time to the group as before. This puts us in need of a co-coordinator to serve with Renee Smith.
If you feel the Lord calling you to help lead this group, please email me at: mesu@mesuandrews.com. I'll let you know the qualifications and responsibilities for the position. It is a completely volunteer position but I hope rewarding in the relationships you develop with this great team of folks.
Second Newsy Item:
This will be our last team newsletter for 2014. We'll also suspend the weekly activity sheet contest until the new year.
Life has become pretty overwhelming in the past few weeks, and I need a break. I'm off to CO Springs to stay with my daughter for a week of recovery after her surgery and will be flying to GA for our Christmas celebration this year. These trips on top of an already taxing schedule is simply too much. I hope you understand.
When January comes around, I hope to be rested and ready to begin some serious (and exciting) promotion for The Pharaoh's Daughter! Which leads me to…your Christmas presents!
Merry Christmas to My BFFs
A few months ago, Amy (the marketing mgr you talked with on the webcast) asked me if I wanted any ARCs (Advanced Reader Copies) of The Pharaoh's Daughter to give away. Since Revell never printed ARCs, I didn't know how the system worked, so Amy explained the ARCs are just like a regular copy of the book but printed before the book has been fully edited.
Long story short…each of my BFFs will receive an ARC (Advanced Reader Copy) of The Pharaoh's Daughter in the mail sometime in mid-December. This is a real-life, paper, typos-included, do-not-resale copy of my pre-released book! The story has gone through two more edits since the ARC printing but nothing substantive. If you've had any mailing address change, please let me know immediately (mesu@mesuandrews.com).
No strings attached. You do not have to read it, review it, post it, tweet it, pin it, or anything else remotely related to responsible BFF behavior. It's strictly a gift. I only ask that you not pass it along to anyone else because it's not in final form, and I don't want others seeing a less-than-top-quality product.  😉
Enjoy Your Holiday Season
I'll post occasionally on our private FB Page, but I thought I'd leave you with a few thoughts for the holiday season that's rapidly approaching. I had a friend challenge me a few weeks ago to lay on my bed—no TV, radio, cell phone—in complete silence. Stare at the ceiling, alone, for five minutes.
Talk to the Lord.
Praise Him for Who He is.
Thank Him for the blessings He's brought into your life.
Tell Him you trust Him for the things you don't understand.
And then be still…and know that He is God. He came to this earth to be with us—Immanuel. Give Him the gift of your silence.
Tweet-A-Licious!
Today's Question:
Do you have any questions about the ARCs or The Pharaoh's Daughter?