"Then Pharaoh's daughter went down to the Nile to bathe, and her attendants were walking along the river bank. She saw the basket among the reeds and sent her slave girl to get it. She opened it and saw the baby. He was crying, and she felt sorry for him. 'This is one of the Hebrew babies,' she said." Exodus 2:5-6 (NIV)
Bathing—it's a run-of-the-mill, everyday, normal, somewhat mundane activity. For the most part, it's not something during which you would expect the miraculous to occur.
I don't imagine Pharaoh's daughter expected any events of consequence to take place during her ordinary task.
And yet…
In the midst of her ordinary, God used her in his magnificent plan for his people.
Do you and I believe God can use us in the middle of our mundane tasks? Do we miss God-appointments because we're too hurried, trying to make it through the routine to get to what we believe is the more important?
What if that trip to the grocery store contains a moment with a stranger which could impact her for eternity? What if that disciplinary chat with a little one holds the seeds of leadership in his maturity? What if that waiting in the doctor's office is meant to be a life-saving breath of encouragement for the one seated next to us?
I'll be the first to admit that I tend to look on ordinary tasks as objects of complaint. I forget to lift my head from the drudgery and therefore I miss what's going on around me. I fail to look beyond my own agenda to anticipate what God might want to do through me in that ordinary moment.
My challenge for all of us this week is to walk with eyes wide open in the midst of ordinary.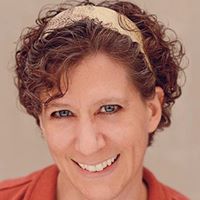 Lisa is wife to one Army Chaplain, homeschool mom to two beautiful teen girls, editor, writer, dark chocolate fanatic, Jane Austen reader, and sometimes crossword puzzle worker. After living in Indiana for the past 16 years, her family was recently transferred by the Army to Fort Hood, Texas where she is learning to say ya'll. You can find her at her blog, The Army Chap's Wife, and her editing website, For Love of Words.
URLs for my sites: http://thearmychapswife.net and http://forloveofwords.net