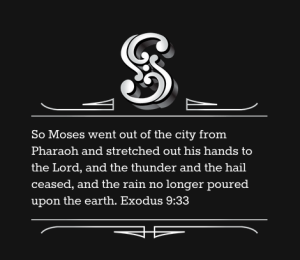 Some people don't like the rain. But I love to put on my slicker and boots then take long walks, twirling my umbrella. Have you ever noticed how different the world is after a storm? Colors are more brilliant. The world is still. The air is pure and sweet.
 There are reasons for those changes in our world. Did you know that a gray square confined by a dull color looks light, but when bound by a bright color, it looks dark? Flowers seem brighter on a rainy day because they are surrounded by gray: gray sky, gray clouds, and gray rain. Against the dull, dark background, the colors pop!
When the earth is parched, some plants produce scented oils. The rain releases those oils into the atmosphere. A bolt of lightning that splits the sky also splits molecules in the atmosphere that recombine into ozone. Those two scents join to create that crisp clean smell after a rainstorm. You can't have one without the other.
But Egypt had been having too much rain, much like parts of the U.S. in the past few weeks. This was the seventh plague that the Lord had sent to Pharaoh to convince him to release the Israelites. Rain, thunder, lightning and hail combined to produce the worst storm Egypt had ever seen. It destroyed livestock, crops and even people. But those who obeyed the Lord's warning, even those in Pharaoh's household, were spared in this plague. I wonder if Pharaoh's daughter — Moses' foster mother — was one of those who listened? What kind of influence did nurturing the future leader of the Israelites have on the daughter of the most powerful man in the land?
Rain in small amounts at the appropriate time is a blessing. Too much can be a curse. But even though the Lord knew Pharaoh would change his mind again, this time he allowed Moses to stretch forth his hand and stop the storm.
Are you in a storm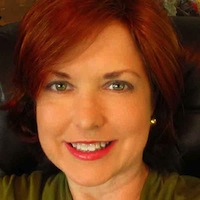 today? The Lord may not stop it, but He will be with you as you go through it.
About Angie Arndt
Angie fell in love when she read her first biblical fiction novel in junior high. She and her hubby live in South Carolina with four furbabies in the middle of a big wood.