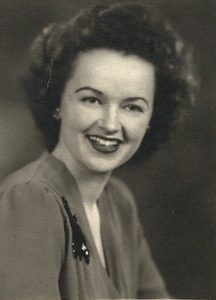 I've always thought my mom was beautiful. Graceful. She was trained in opera when she was young. I remember going with her to weddings, hearing her sing the Lord's prayer. The whole sanctuary full of guests would fall silent on her last, drawn-out note of, "Ahhhhh-mennnn." Ooooooh. Still gives me goose bumps to think of it. Gorgeous!
A few weeks ago, Mama had an emergency heart procedure. The surgeon inserted one stent and ballooned six arteries that were blocked over 90%. He actually used the word "miracle" in describing the procedure. We're thankful she's still breathing. At 87 her recovery has been slower than she'd like, but her strength is returning.
My mother couldn't sing that long note at the end of the Lord's Prayer right now. She no longer looks like the opera student who trilled scales for her instructor or married a preacher's kid the week after her high school graduation. She's now a different kind of beautiful. Still graceful—but now with a cane or walker. Still sings beautifully—but now for an audience of One, the Almighty One.
A Different Kind of Landscape
Many of you know my hubby and I moved last August from Washington State to North Carolina. We left the lush, green Pacific Northwest mountains to snuggle into the warmth of Appalachia and be nearer to our family.
I must admit, I've missed looking out my window to see "my mountain." Mt. Hood was such a powerful reminder to me of God's grandeur and steadfastness. Whether viewing the snow-capped peak from miles away or from its base at Timberline Lodge, God whispered so much about His character, His ways, and His purposes while I studied that giant mount of rock and evergreens.
Now, I live amid the rolling expanse of the Appalachian Mountains, tucked between knobs and hollers. The people here are the kindest and warmest I've ever met, and the home the Lord provided is beyond my dreams. Quiet. Secluded. A writer's haven with a small area in the basement to minister to family and friends who need a short getaway.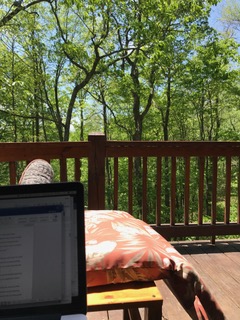 Our lives in North Carolina are as different as the landscape. In Washington, both Roy and I worked 60-70 hours a week. We attended church on Sunday and served as adult discipleship teachers. Our family time was limited to planned trips across the country. Here, in NC, we are immersed in both church and family. My work is squeezed in around those two very important priorities.
Life was good in Washington. It's wonderful here in North Carolina. Each season has its own kind of beautiful. The question becomes: How well do I adjust to the changes?
Something Not-So-Beautiful
In May, I saw a new neurologist who finally diagnosed Chiari Malformation as the root cause of the daily migraines I've endured since 2005. The only treatment is surgery. We don't feel the benefits outweigh the risks at this point, so we'll continue to treat the pain and pray the symptoms don't worsen.
When I heard the doc's explanation of the condition, I remembered the same jiggly feeling in my insides back in 1997, when I was diagnosed with my first chronic illness. Though it was nice to finally hear a doctor affirm my pain and put a label on what caused it, I also felt…well, it's hard to put it into words. Scared? Not really. Angry? No. Maybe sad comes the closest. The idea of dealing with this pain for the rest of my life and the possibility of worsening symptoms made me want to cry.
Finding Your Beautiful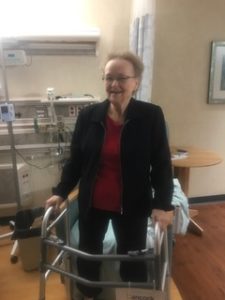 I'm sure many of you deal with similar not-so-beautiful things in your life. Maybe they make you sad or mad or angry, but whatever your emotion, you feel trapped, and at times it's hard to see anything except the hardships.
Many folks struggle when their activities are limited. Some due to chronic illness, work stressors, relational frustrations, or legal constraints. Perhaps, like my mama, you've been blindsided by the relentless advance of years. I've often asked the Lord, "What beauty could there possibly be in this migraine?"
God's Word is littered with reminders that in THIS WORLD we will have trouble. He said will have. Not a "maybe" or "perhaps." But Scripture also offers the antidote for our troubles:
[Jesus told His disciples on the eve of His arrest,] "I have told you these things, so that in me you may have peace. In this world you will have trouble. But take heart! I have overcome the world." John 16:33 (emphasis added)
We can only find beauty in our difficulties when we abide IN HIM. But how do we abide?
Guard our thought life. (Philippians 4:8-9)
Defeat anxiety and/or discouragement with prayer/petition. (Philippians 4:7)
Guard your heart—what goes in determines what comes out. (Proverbs 4:27; Luke 6:45)
When we remain in Him, we see ourselves and our circumstances through the lens of a loving Father with the defining scope of eternity. Our life in Him becomes that new kind of beautiful–regardless of the landscape that surrounds us.
"I consider that our present sufferings are not worth comparing with the glory that will be revealed in us." Romans 8:18
Tweet-A-Licious!
Today's Question:
Of the three ways to "abide," which one has proven most effective to remind you of the beautiful life God has given you?