Well, the time has finally arrived! We're ramping up for the Fall 2017 release of Isaiah's Daughter.
Preparing for the launch means getting my BFF team in place early! For those of you who have no idea what I'm talking about, let me give a brief summary of what the BFF Team is, its membership benefits as well as the vital service they provide.
What Is a BFF?
Though my BFF team has become a group of friends, the letters "BFF" in this case actually stand for "Biblical Fiction Fan." These folks are hard core lovers of the biblical fiction genre within Christian fiction. Yes, they like my books in particular, but they're also passionate about biblical fiction in general and read other authors who write those historical accounts.
We've defined biblical fiction for our group as: any historical fiction dating back to Old Testament or New Testament times, including stories of the early developing Church.
For instance, Francine Rivers' Mark of the Lion series only mentions a few biblical characters and is set after Christ's crucifixion. We would still consider this biblical fiction (GREAT biblical fiction, actually!).
BFFs do more than just read and promote books. My BFFs support me and each other in prayer through our private FB page (membership in the FB group is mandatory—prayer is optional. LOL!). Below is a fuller explanation of the gifts and services of our team.
Gifts and Service
Gifts
Each person chosen to be on this team will receive a pre-release gift copy of Isaiah's Daughter.
You'll receive a team newsletter:

Monthly, then bi-weekly, and then weekly as release date draws nearer.
Includes content created uniquely for our team but shareable to those in your circle of influence—a devotional and an inspirational graphic.
Also includes a section called, "Mesu's News," that gives inside information on the publishing process of Isaiah's Daughter and other info on my publishing journey.

As a part of the BFF private Facebook group, you'll receive emergent prayer requests from me—both personal and professional.
You'll become familiar with the names of my publishing professionals at Waterbrook/Multnomah and work your way through the publishing process with me step-by-step.
Service
The most important service you can offer is to share your opinion of Isaiah's Daughter with those in your circle of influence.
The only two things we ask of EVERY BFF are that you:

share a review on Amazon within the first 30 days after release (projected release date is October 3, 2017) and
are an active member of the Facebook private group.
We focus on three ways to serve on the team: social media, blogs/websites, and community engagement.
This year we'll incorporate a BFF Activity Google Sheet that will give clear suggestions for possible activities.

Create a social media share graphic, share something on your social media account(s), add Isaiah's Daughter (IS'sD) to your GoodReads shelf, leave IS'sD bookmarks at a public venue (library, bookstore, church), review IS'sD on your blog, etc.

Each BFF can complete as many or as few tasks as they like. Each task will be assigned a point value.
The BFF with the most points at the end of the year will win a $100 Amazon gift card. Second and Third place prizes will also be awarded.
Only the top thirty point earners will remain on the 2018 BFF team.
Why You Might Enjoy Being a BFF
Here are a few shareable memes that are way too true for comfort—and might prove you'd make a great BFF…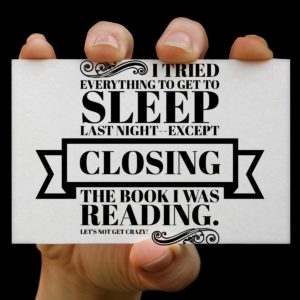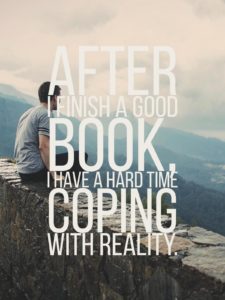 How Do I Apply?
Because we give out free copies of Isaiah's Daughter, my publisher limits the number of folks I can include on the BFF team. For that reason, we ask that each person interested in joining the team fill out an application. Our two BFF coordinators scour the information, comparing the qualifications of each applicant, to find the best fit to complement our existing team.
If you are NOT chosen for the Isaiah's Daughter team, please know that it's nothing personal. It just may mean that we already had plenty of folks on the team with your particular skill set and needed someone with other gifts and talents to fill the open slots.
If you'd like to be a part of our team, CLICK HERE to fill out the application. I hope you'll join us!
Tweet-A-Licious!