This Friday–April 29th–my co-host, Lyndsey Kirk, and I will begin our "Through-the-Bible" Character Series on our podcast, REAL PEOPLE, REAL GOD.
Lyndsey and I will systematically chat our way through Old Testament characters, telling the Bible's single story of God's desire to reveal Himself and relate to humankind. We'll start in the Garden of Eden with Adam and Eve and end in Persia with Queen Esther. Each episode will look at a specific Bible character and ask two questions:
What is our REAL GOD doing in that story? AND
How are those REAL PEOPLE reacting/interacting with Him?
By discovering the way God revealed Himself and related to biblical characters, we'll learn more about how He reveals Himself and desires to be in relationship with us. The notes for the podcast will be published here on my blog so you can leave comments or ask questions if you like!
Join us here every-other-Friday or subscribe on iTunes or Stitcher so you'll never miss an episode!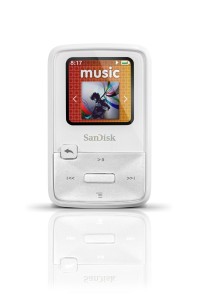 For a little extra incentive…I thought we'd do another contest! Check out this fun little mp3 player–that will play any podcast you want! It's iTunes compatible so you can listen to REAL PEOPLE, REAL GOD even when you're on the go. Just clip it to your belt, sleeve, purse strap–whatever!
Contest begins today (4/22) and deadline to enter is April 28th at midnight (PST). Giveaway open to U.S. residents only (due to shipping costs), and you can enter once a day, as many times as you like.
If you enjoy listening to REAL PEOPLE, REAL GOD, please consider giving us a 5-star rating on iTunes so other folks can find us!