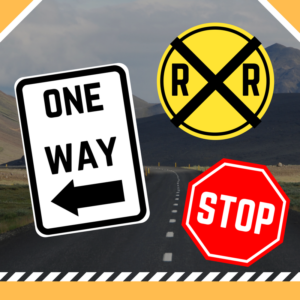 I love the Lord with all my heart, but I often find the Praise and Adoration part of my prayer life lacking. Thanking God for His faithfulness is a natural part of my prayers, but that first part of the A.C.T.S. prayer pattern is a toughie for me.
A. – Adoration
C. – Confession
T. – Thanksgiving
S. – Supplication
Perhaps that's why I love to read the Psalms. David's Psalms especially have such depth of adoration for God. Whenever I read his words, I see the Creator from a new perspective.
"I love you, Lord, my strength. The Lord is my rock, my fortress and my deliverer; my God is my rock, in whom I take refuge, my shield and the horn of my salvation, my stronghold." Psalm 18:1–2   (emphasis added)
Look at the words David uses to describe God: rock, fortress, shield, stronghold. To you and me, those are "holy" words. They've become sanctified in our minds by use in church songs, sermons, and Bible stories.
But to David, a rock was a rock. A fortress was a building. And a shield was what stood between him and his enemy's death blow.
Adoring God With Our Normal
I've been chewing on this concept of adoration for a few months—using the ordinary things in life to describe the extraordinary attributes of God. When hubby and I recently drove our eight-hour journey home from Indiana, we filled the windshield time with a new game:
God Is My                [fill in the blank]               .

Trying to take our cues from David, we tried to see God in the normal things around us. Here are a few we came up with…
God Is My:
GPS (God Positioning System) – allows me to relax and let Him direct, without worry of wrong turns
Road signs – instruct me along life's highways: warnings, speed limits, and mile markers.
Wifi – keeps me connected to Him and to others
Rumble strip/guard rail – warns me when I stray
Powerful Imagery
Maybe it seems like a silly game, a time-waster on a long road trip. But it can be much more. Indeed, equating God to everyday items became David's passion.
Anointed king as a young boy, David would not reign over Israel for many years. In the meantime, King Saul's jealousy kindled to a murderous flame, and David—with his wives and children—hid in the wilderness while Saul and his army chased them like criminals.
"David stayed in the wilderness strongholds and in the hills of the Desert of Ziph. Day after day Saul searched for him, but God did not give David into his hands." 1 Samuel 23:14 (emphasis added)
The Shield. The Refuge. The Stronghold. These were descriptions David thoughtfully assigned. As should I when lifting my adoration to the Lord in prayer.
In another Psalm, David chose water–something he couldn't live without–to describe the LORD:
"As the deer pants for streams of water, so my soul pants for you, my God." Psalm 42:1
What is something I need to live?

Lord, You are the air in my lungs. I take a deep breath of You, and I am revived.

What is something I simply delight in, something that makes me happy?

Lord, You are to me that first aroma of coffee in the morning, that first taste of it with my favorite creamer. Sweet. Strong. Warming me from the inside and out.
What About You?
Ask yourself these two questions to get started composing your own Psalm to Yahweh.
What is something you need to live?
What is something you simply delight in, something that makes you happy?
Your Psalm doesn't have to be elaborate or poetic, just a sincere offering of adoration to the Creator of all things. Happy Psalm writing!
Tweet-A-Licious!
Today's Question:
In the comments below, answer one of the two Psalm-generating questions, and then explain how it relates to God's activity in your life.