About Last Weekend…
Jerry Jenkins headed the list of ten Christian authors at last weekend's Focus on the Family Author Day. On Saturday, August 9th FotF hosted its PURSUIT Singles' Conference, and the community of Colorado Springs held its 5k run, so we ten authors drank coffee, signed books, and chatted with folks strolling through the FotF bookstore on their way to or from an event.
What a FABULOUS time we had! Thanks to Betty Morgan and the whole Focus gang for such a fun event. You're amazing!
Have you heard?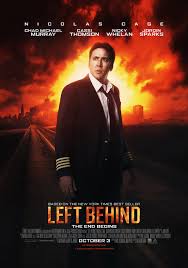 The NEW Left Behind movie will open in theatres October 3, 2014! I was a little excited about it when I heard last spring, but I got REAL excited when I realized I'd be rubbing elbows with Jerry Jenkins at last weekend's Author Day event.
I mean he's a REAL author.  😉
I was more than a little star-struck when I saw him for the first time at a 2008 writers conference in California. read the Left Behind Series to our girls when they were in Jr. High, and we'd all groan at the end of each book, unable to wait for the next installment of Rayford Steele and Buck Williams!
After hearing Jerry speak in 2008, I saw his heart. This God-honoring man struggled with nouns and verbs and prologues and deadlines–just like me.
When I heard this new movie would release in October 2014, I wondered how a God-honoring man dealt with a movie deal. What lead to the decision? Was he pleased with the outcome?
I thought y'all might have some questions too…
Questions for Jerry…
I asked my Facebook tribe what THEIR questions might be about the Left Behind movie—and then I sent an email to Jerry's publicist, asking if she might answer those questions for us!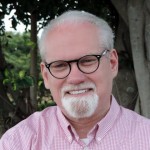 I was both blessed and humbled to receive these answers from Jerry himself…
QUESTION: How much input did you have on the screenplay, casting, etc.?
None, but of course I was thrilled beyond words to learn they had landed an actor of the caliber of Nicolas Cage. And I enjoyed being on the set in Baton Rouge one day and getting to meet him. He was very complimentary and professional…and he did a great job.
 QUESTION: (This question came up several times in the context of: "Did you have to let certain Christian values slide in some areas of the movie?")
Of course not. We would never sell the rights to people who would ask for that.
QUESTION: Is this movie a remake of the previous Kirk Cameron movies from the early 2000's or a continuation of the following books in the series?
It's is what's called a reboot. It covers the first two chapters of the first book, with a much bigger budget so better production values. If people liked those videos, they're going to love this movie.
QUESTION: Will there be more movies made from the books? (Perhaps the whole series?)
That all depends on the success of this first movie, so I pray fans make it so.
QUESTION: Are you pleased with the outcome of the book-to-movie?
Very. Dr. LaHaye and I liked what we saw in the rough cut a few months ago (before the final special effects and music), and we can't wait to see the final product.
QUESTION: Any regrets about having the book made into movie?
After the first three mediocre videos, yes. After this one, no.
QUESTION: How did you see Christ moving during this filming and/or process as a whole?
There are many more Christians in the cast of this production than there were the first time around. To my knowledge only Kirk Cameron and his wife and Clarence Gilyard were professed believers. In this one Jordin Sparks, Lolo Jones, and several others are, and I believe they had a positive impact on the rest of the cast and crew.
Movie Tag and Trailer:
A small group of survivors are left behind after millions of people suddenly vanish and the world is plunged into chaos and destruction.

Tweet-A-Licious!
Today's Question:
Which was your favorite Left Behind book, and why?