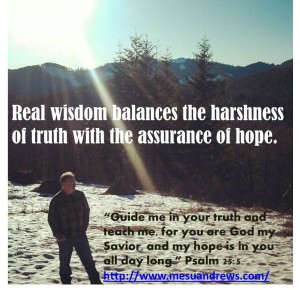 Most novel heroes are dashing young men with rippling muscles and charming wit. Ummm, not so with the hero of my March 2014 release, In the Shadow of Jezebel.
If we compared this guy to comic-strip heroes, he's neither Clark Kent nor Bruce Wayne. He's not mild-mannered, wealthy, or particularly good looking. In fact, he's a bit crotchety and years past his prime.
Fantastic, right? Can't wait to read it?
There's more…
His name is Jehoiada. (Try saying that 10 times fast.)
He's ninety years old. And he's sorta grouchy.
He's weary of serving the Lord with little in return, and he's sick of sinful people getting blessed.
Sounds especially uplifting, don't you think?
How Jehoiada Relates…
For a character to leap off the page—and into your heart—you must relate to him or her. Something about the character must feel familiar in your own life. I believe Jehoiada relates to the cynic in us all, those who long for the good ol' days and can become hopeless if we focus too far into the future.
Jehoiada would have served as priest during the height of faithful King Jehoshaphat's reign in Judah:
"Some men came and told Jehoshaphat, 'A vast army is coming against you from Edom…Alarmed, Jehoshaphat resolved to inquire of the Lord, and he proclaimed a fast for all Judah. The people of Judah came together to seek help from the Lord…Then Jehoshaphat stood up in the assembly of Judah and Jerusalem at the temple of the Lord in the front of the new courtyard and said: 'O Lord, God of our fathers, are you not the God who is in heaven? You rule over all the kingdoms of the nations. Power and might are in your hand, and no one can withstand you.'"            2 Chronicles 20:2-6
King Jehoshaphat championed worship in Yahweh's Temple during his reign—so much so that they built a new surrounding courtyard to accommodate the vast number of worshipers! Imagine those days as a priest—then imagine the heartache of declining worship and the physical decline of the Temple grounds, while Jehoshaphat's son and his wife led Judah to worship Baal:
"[Jehoram] walked in the ways of the kings of Israel, as the house of Ahab had done, for he married a daughter of Ahab. He did evil in the eyes of the Lord."  2 Chronicles 21:6
Why Is Jehoiada God's Hero?
It's tough to see God mocked, evil men prosper, and good men persecuted. Aren't we supposed to fight for our beliefs, stand firm on godly principles?
Absolutely.
But Jehoiada's journey taught me God's pleasure with a patient, persevering servant. Anyone can strike out in anger, expending valuable energy at a target too large or too vague to defeat. But meekness is CONTROLLED POWER. Meekness waits, listens, and lets Yahweh set the target. When Yahweh leads the fight, the war is won before the battle begins.
Only a man of Jehoiada's years could pierce the Shadow of Jezebel with a well-aimed beam of Yahweh's Light. Only pure wisdom can balance the harshness of truth with the assurance of hope. And that kind of wisdom comes from God's kind of hero.
Tweet-A-Licious!
Today's Question:
Is there a circumstance in your life that calls for meekness, God's directed power? In what circumstance have you been batting air, expending empty energy without God's directives?