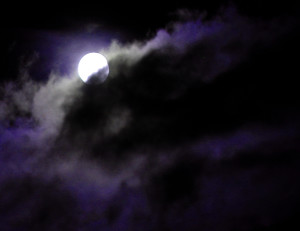 Heroes are good; villains are bad. It's the nature of story. But some villains are worse than bad. They're evil. Some villains are worse than evil—that's Queen Athaliah.
Meet the Parents
The Books of 1 & 2 Kings describe Athaliah's family tree like this:
"Ahab son of Omri did more evil in the eyes of the Lord than any of those before him. He…married Jezebel daughter of Ethbaal king of the Sidonians, and began to serve Baal and worship him." 1 Kings 16:30-31

"[Ahaziah's] mother's name was Athaliah, a granddaughter of Omri king of Israel." 2 Kings 8:26
Omri was a fierce warrior. When he died, Ahab and Jezebel ruled Israel practicing Baal worship and engaging in constant battle with Yahweh's prophets, Elijah and Elisha.
Meet Her Husband
From Israel's boiling pot of upheaval, Ahab and Jezebel offered their daughter, Athaliah, as a treaty bride to Judah's successor, Jehoram—firstborn son of Yahweh's faithful King Jehoshaphat.
"…when Jehoshaphat was king of Judah, Jehoram son of Jehoshaphat began his reign as king of Judah…He walked in the ways of the kings of Israel, as the house of Ahab had done, for he married a daughter of Ahab."    2 Kings 8: 16,18
What was Jehoshaphat thinking? Why would the King of Judah—faithful to worship only Yahweh in His Temple—agree to such a marriage?
The Bane of Athaliah's Existence
When Athaliah came to Judah as a young bride, her husband was just a prince, and King Jehoshaphat (her father-in-law) ruled in splendor. 2 Chronicles 17-20 tells the story of faithful King Jehoshaphat, the greatest king since Solomon.
"The Lord established the kingdom…and all Judah brought gifts to Jehoshaphat, so that he had great wealth and honor. His heart was devoted to the ways of the Lord; furthermore, he removed the high places and the Asherah poles from Judah."      2 Chronicles 17:5-6
But, like Solomon, Jehoshaphat had an Achilles heel. He was too accommodating. Whenever King Ahab called, Jehoshaphat answered. Whenever Ahab said jump, Jehoshaphat asked, "How high?" And God didn't like it…
"Jehu the seer, the son of Hanani, went out to meet him and said to the king, 'Should you help the wicked and love those who hate the Lord? Because of this, the wrath of the Lord is upon you. There is, however, some good in you, for you have rid the land of the Asherah poles and have set your heart on seeking God.'"                 2 Chronicles 19:2-3
Judah's Spreading Darkness
Athaliah was in every sense Jezebel's daughter. She lived In the Shadow of Jezebel all her life and was undoubtedly placed in Judah to spread Baal's spiritual darkness.
But evil doesn't ripen overnight.
Scholars believe Jehoshaphat named his firstborn co-regent some years before he died, giving Jehoram full authority as Jehoshaphat grew older. King Jehoram only reigned eight years total, his last two spent in bed with a wasting illness. Somehow, during the last years of Jehoshaphat's life, and the early years of Jehoram's reign, a terrible transformation occurred in Judah's worship:
"[Jehoshaphat]…did what was right in the eyes of the Lord. The high places, however, were not removed, and the people still had not set their hearts on the God of their fathers."                                         2 Chronicles 20:32-33

"[Jehoram] had also built high places on the hills of Judah and had caused the people of Jerusalem to prostitute themselves and had led Judah astray."           2 Chronicles 21:11
Do you see the hand of Queen Athaliah at work? The shadow of Jezebel creeping down from the north into the land of Judah?
The Truth About Villains
This book was my most challenging project so far. Why? Because of Athaliah's absolute evil. She was without conscience or mercy. And perhaps most shocking…
She. Is. Unyielding. And patient in her wickedness. Like the enemy of our souls. Evil waits. It plots and plans. Never turns away from its singular goal: Destruction.
My NIV Bible pairs the word "plot(s) evil" eleven times. Scheming, conniving, and manipulation require steady determination. Evil is relentless—which means our faith in God must be just as relentless. Add to it abiding and gain real victory.
"Therefore, since we are surrounded by such a great cloud of witnesses, let us throw off everything that hinders and the sin that so easily entangles, and let us run with perseverance the race marked out for us. Let us fix our eyes on Jesus, the author and perfecter of our faith, who for the joy set before him endured the cross, scorning its shame, and sat down at the right hand of the throne of God. Consider him who endured such opposition from sinful men, so that you will not grow weary and lose heart."       Hebrews 12:1-3
Tweet-A-Licious!
Today's Question:
Have you ever considered the patience of evil? In what ways can you fight the relentless villain of your soul?