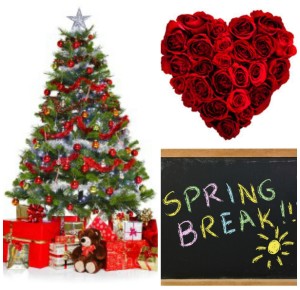 Have you started buying Christmas presents yet? What about Valentine's Day candy? Made plans for Spring break 2016?
It may seem crazy to plan so far ahead, but such is my life these days. Miriam, my second novel of the Treasure of the Nile series will release in March 2016, and we're already gearing up for the big event!
One of the most important elements of my writing ministry is the team of people that supports and encourages me on this journey. They're my BFFs—Mesu's Biblical Fiction Fans—and they are a crucial part of not only the release of my novels but also the daily needs that arise in my writing life.
It Takes a Village
During the writing of The Pharaoh's Daughter, my BFF team was 70 members strong. They prayed for me, encouraged me, and helped promote that novel to thousands of folks who'd never heard of my books.
In return, each member received some special gifts (including an ARC—advance reader copy—of The Pharaoh's Daughter several weeks before the public release) and gained inside information on my writing process, goals, and progress.
God's Word Says…
Even the most enjoyable activities cost us something. A day on the beach wears me out, but it's worth it, right? So it is with helping spread the word about biblical novels that help others get excited about God's Word!
"Suppose one of you wants to build a tower. Won't you first sit down and estimate the cost to see if you have enough money to complete it?"          Luke 14:28
Becoming a BFF member will also cost you something—a little bit of your valuable time.
BFF Time Commitment
Here's an estimate of your time cost if you join the BFF team. You'll be asked to:
Read the book, and post your review of Miriam on Amazon within 30 days of its release date in March 2016 (remember you'll get the ARC several weeks before its release). Your review can be as few as 20 words. Amazon says the ideal length is between 75-500 wds.
Become a member of a private Facebook group. This is where we share ideas for promoting my books and other biblical novels. We also share urgent prayer needs and praises that help build community within our group.
Read a short weekly newsletter delivered to your inbox each Monday morning.
Use your gifts/talents to spread the word about Mesu's books (and other biblical novels) in a way that fits naturally with your personality and lifestyle through:

social media
personal blogging
community outreach (word-of-mouth, church groups, libraries, etc.).
Release day, week, and month (March) will be festive, with contests and lots of exciting news and activity. June thru September is our "off season" when we typically only check in once a month.
Are You a BFF at Heart?
During the next three weeks, current BFF members will share how they've enjoyed using their gifts/talents as the Lord opens naturally-occurring opportunities to share their passion for biblical novels in their daily lives.
If you believe—like we do—that a well-researched biblical novel can get someone excited enough about the Bible to send them straight back to God's Word for Truth, then we'd love to welcome you to our team!
If you'd like to apply, applications will be open September 1st-25th through my newsletter (sign up in the right-hand column of my website at: www.mesuandrews.com) or CLICK HERE.
Our new team will be announced on my blog October 2nd (new team members notified by email).
God Created Time But Isn't Bound By It
One of my favorite things about God is His timelessness. He is eternal—outside of time—and yet He created time when He set Creation into motion.
"And God said, 'Let there be light,' and there was light. God saw that the light was good, and he separated the light from the darkness. God called the light 'day,' and the darkness he called 'night.' And there was evening, and there was morning—the first day."       Genesis 1:3-5
I don't know about you, but sometimes my life feels like one of those circus acts where the guy tries to keep multiple plates spinning at the same time—and when too many plates are spinning, some of them get pretty wobbly. I love that God is NEVER wobbly. Time never ruffles Him. He's never in a hurry and never late.
He's given each of us the exact same number of minutes in a day, and He's willing and able to help us decide how to use them…
"And God is able to bless you abundantly, so that in all things at all times, having all that you need, you will abound in every good work." 2 Corinthians 9:8
Make time for your passions—whether it's joining a team of other folks who love biblical novels or making time for date night with your hubby.
Time is a gift. The best way to thank God for it is to use it wisely.
Tweet-A-Licious!
Today's Question:
If you had more time in a day, what would you do?