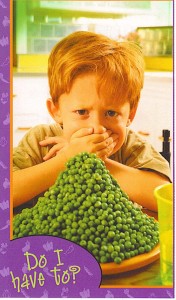 Can we all agree that the phrase, "It's for your own good," should be stricken from every parent's lips? What kid wants to eat ANYTHING after hearing that phrase?
If we were publishing a How To Manual for parents of newborns, "it's for your own good" would be in the section, "Don't You Dare Say This"—along with, "because I said so."
Authors Hear It Too
I thought as a grown-up I wouldn't have to hear, "It's for your own good," anymore.
When I received the first edits on my rough draft of Love Amid the Ashes, I was more than a little surprised to see my entire Prologue deleted. Cut. Whacked. On the ash heap with Brother Job!
My sweet editor had written almost a half-page explanation of her decision to scrap it, saying (and I'm paraphrasing), "The throne room scene between Satan and God might raise too many questions in readers' minds, and some would put the book down before turning to the real story."
Trying not to overreact, I calmly—but urgently—called my editor (not an email, but a phone call) and politely asked, "Where's my Prologue?!?!?"
Again, I'm paraphrasing, but her response was…It's for your own good.
She also suggested we steer clear of too much detail in describing Leviathan (later in God's monologue to Job), making Jacob too surly, and a few other debut author mistakes.
I listened, made the changes she suggested, and guess what?
The only negative feedback I've received from readers has been about the EXACT THINGS my editor warned me about. Even though I softened some of those things, readers have taken issue even with the softened version! Can you imagine what kind of feedback I would have received if my editor hadn't made those cuts…for my own good?
God's Laws—For Our Own Good
I was minding my own business, reading the Ten Commandments, ready to move on with my day, when the Lord whispered to my heart, "I've given you those for your own good."
I rolled my eyes and said out loud, "Not you too, Lord!"
Yep, He says that phrase too!
You can find His original Ten Commandments—given to Moses on Mt. Sinai, inscribed by the finger of God on two stone tablets—in both Exodus 20 and Deuteronomy 5. Here's a synopsis of the list:
You shall have no other gods before (beside) Me.
You shall not make for yourself an idol.
You shall not misuse the Name of the LORD your God.
Remember the Sabbath day and keep it holy—rest on the 7th day.
Honor your father and mother.
You shall not murder.
You shall not commit adultery.
You shall not steal.
You shall not give false testimony (lie).
You shall not covet (be envious).
Notice the first four commandments enable us to have a healthy relationship with God, and the last six enable us to have healthy families, marriages, and communities (notice "do not murder" is among the family commandments!).
If God's Laws and commands were for HIS benefit alone, He could have stopped at #3, right? But our God knew that in order to love others, we must love Him—Him above all else.
Being in relationship with Him and others is for our own good.
But It's The OLD Covenant!
I've heard folks say that the Ten Commandments are outdated, part of the Old Covenant, and not binding on us because we walk in the grace and New Covenant of Jesus' blood.
True…and false.
Let's quickly look at two key passages to understand how Jesus viewed His earthly ministry in relation to the Old Covenant:
"Do not think that I have come to abolish the Law or the Prophets; I have not come to abolish them but to fulfill them. I tell you the truth, until heaven and earth disappear, not the smallest letter, not the least stroke of a pen, will by any means disappear from the Law until everything is accomplished. Anyone who breaks one of the least of these commandments and teaches others to do the same will be called least in the kingdom of heaven, but whoever practices and teaches these commands will be called great in the kingdom of heaven."       Matthew 5:17-19

"You have heard that it was said to the people long ago, 'Do not murder…But I tell you that anyone who is angry with his brother will be subject to judgment…You have heard that it was said, 'Do not commit adultery.' But I tell you that anyone who looks at a woman lustfully has already committed adultery with her in his heart."    Matthew 5:21,27
Grace Is For Our Own Good
Through Jesus' blood and sacrifice, we are saved by grace through faith, but the Law was not abolished through his death—it was fulfilled. We are not released from obedience, but rather we are called to a higher standard:
"For those God foreknew he also predestined to be conformed to the likeness of his Son, that he might be the firstborn among many brothers."        Romans 8:29 (emphasis added)
It is for our own good that we seek to know and love God with our whole being, that we seek to love and live in peace with our family, spouse, and community.
"Jesus replied: 'Love the Lord your God with all your heart and with all your soul and with all your mind.' This is the first and greatest commandment. And the second is like it: 'Love your neighbor as yourself.' All the Law and the Prophets hang on these two commandments."     Matthew 22:37-40
Rise to the challenge…It's for your own good.
Tweet-A-Licious!
Today's Question:
Of all Ten Commandments, which one do you see a fresh insight that is for your own good?