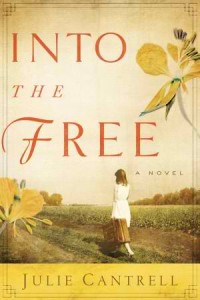 Each year Christian retailers and publishers from around the globe meet at the International Christian Retailers' Show (ICRS) to share the latest resources from Christian authors.
The Christy Awards Ceremony is perhaps the most heralded event of ICRS. Actors have the Golden Globe, the People's Choice, and then there's the Academy Awards–the Oscar. Well, the Christy Award is to Christian authors what the Oscar is to actors, a recognition by publishers of the best of the best in Christian fiction.
The Christy was named after the wildly popular Christian novel by that title, written by Catherine Marshall and published in 1967. With an estimated 10 million in sales and over 30 million readers, Christian publishers banded together to honor Ms. Marshall for her significant contribution (for more information, go to The Christy Awards website) and awarded the first Christy Award in the spring of 1999.
Some New Awards at the 2013 Christy's…
Lynn Austin (winner of eight Christy Awards) and Karen Hancock (winner of four Christy Awards) were honored as the first members of the Christy Hall of Fame.
This year's event also premiered the Christy Book of the Year, judged by three people, who chose between this year's nine Christy Award winners. The criteria hinged on literary quality, sales, and life impact.
This Year's Christy Winners!
Christy Award Hall of Fame Inductees: Lynn Austin (8 Christys) & Karen Hancock (4 Christys)
Book of the Year: Into the Free by Julie Cantrell (David C Cook)
Lifetime Achievement Christy: Lee Hough
Contemporary Romance: The Breath of Dawn by Kristen Heitzmann (Bethany House Publishers, a division of Baker Publishing Group).
Contemporary Series, Sequels & Novellas: You Don't Know Me by Susan May Warren (Tyndale House Publishers)
Contemporary Standalone: Not in the Heart by Chris Fabry (Tyndale House Publishers)
First Novel: Into the Free by Julie Cantrell (David C Cook)
Historical: Flame of Resistance by Tracy Groot (Tyndale House Publishers)
Historical Romance: Against the Tide by Elizabeth Camden (Bethany House Publishers, a division of Baker Publishing Group)
Suspense: Rare Earth by Davis Bunn (Bethany House Publishers, a division of Baker Publishing Group)
Why Am I Telling You This?
Because these are great books and fabulous authors! If you see these books in a bookstore or as a special KINDLE or NOOK download–GRAB IT! And remember the authors' names. They're people to watch for future books you'll love–or maybe they've written novels in the past that might snag your attention.
Summer's Great For Reading!
So, get to the beach or hike up a mountain–and immerse yourself in a world between the pages. Whether it's WWII or biblical Israel or modern-day New York, let these talented authors weave God's truths into a fascinating tale that can strengthen, deepen, challenge your walk with Jesus.
That's why most Christian authors do what they do…to make a difference for the Kingdom…starting with YOU!
For links to all the winners' books, check out the Vessel Project!
Tweet-A-Licious!
Today's Questions:
Did one of your favorite authors win?

Have you read any of the winning titles? What did you like about it?