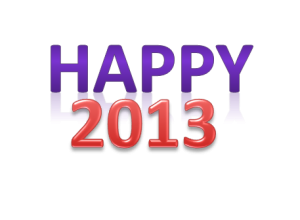 Our Creator…
At the dawn of a new year, let's look at the beginnings in God's Word. Creation is one of my favorite topics. I'm fascinated by our infinite Creator. He stands outside of time as One who has always been–the Creator, who was not created.
God's ability to create from nothing sets Him apart. As humans, we can make things, using pre-existing elements to form something new. But God is the only One who can actually create something from nothing.
Amazing.
With that in mind, consider Jesus' birth–and the words I heard from a youth pastor, spoken at a Christmas Eve service this year. He said, "When Jesus poured Himself into human flesh, He became something He'd never been—so we can become something we've never been."
Matt. 1:18 – "This is how the birth of Jesus Christ came about: His mother Mary was pledged to be married to Joseph, but before they came together, she was found to be with child through the Holy Spirit."
When the Son of God  was conceived in Mary's womb, the Creator let Himself be created! Amazing again!
The Gospel in Creation
As I searched the Gospels for the full details of Jesus' birth, I found some rich lessons on light that took me back to the Creation story. Follow me on this journey of Light…and I pray that the Light of the World will truly make us something we've never been…
Gen. 1:1-4 – "In the beginning God created the heavens and the earth. Now the earth was formless and empty, darkness was over the surface of the deep, and the Spirit of God was hovering over the waters. And God said, 'Let there be light,' and there was light. God saw that the light was good, and he separated the light from the darkness. God called the light 'day,' and the darkness he called 'night.' And there was evening, and there was morning—the first day." (emphasis added)
In the beginning…
God gave us a beginning. He didn't need a beginning. He's timeless. But He knew we would need a beginning. And another beginning. And another. And another. Day and night. Then feasts and festivals to commemorate each year. Beginnings…and ends. God called light good, and He separated it from the darkness—so we could distinguish beginnings from ends, good from bad.
Lord, Thank You for the new beginnings in this life—every new day, new week, new year. I need do-overs, and You knew that from the start.
John 1:1-5 – "In the beginning was the Word, and the Word was with God, and the Word was God. He was with God in the beginning. Through him all things were made; without him nothing was made that has been made. In him was life, and that life was the light of men. The light shines in the darkness, but the darkness has not understood it. (emphasis added)
Notice all three—Father, Son, and Spirit—were present at Creation. Father-God created by His spoken Word (Jesus), while the Spirit hovered over the formless deep. And then Jesus became that living, breathing Light to display God on earth—but so many have misunderstood Him. I certainly don't understand Him fully, but I trust Him completely. And when the darkness seems as if it might overwhelm me, I snuggle into the warmth and comfort of His Light.
Lord, thank You for the Light of Your Presence. In it darkness must flee, and no deceit or evil can hide. Your Light brings freedom, joy, and security. It is warm, and good, and comforting.
Luke 2:8-11 – "And there were shepherds living out in the fields nearby, keeping watch over their flocks at night. An angel of the Lord appeared to them, and the glory of the Lord shone around them, and they were terrified. But the angel said to them, 'Do not be afraid. I bring you good news of great joy that will be for all the people. Today in the town of David a Savior has been born to you; he is Christ the Lord.'" (emphasis added)

Matt. 2:1-2 – "After Jesus was born in Bethlehem in Judea, during the time of King Herod, Magi from the east came to Jerusalem and asked, 'Where is the one who has been born king of the Jews? We saw his star in the east and have come to worship him.'" (emphasis added)
Light of the World
Whether speaking to lowly shepherds or kings/astronomers of far-away lands, God used light to get their attention and announce His Son's birth. Light—because from the beginning, light was good. From the beginning, light was separated from darkness. Consider the timing of our Christmas holiday—the celebration of the Light-of-the-World—mere days after winter solstice, the darkest day of the year. Think about Jesus when you place a star atop your Christmas tree or light a candle during the long, dark winter months. Is it any wonder that humans are fascinated by lights? Jesus is the Light amid any darkness—physical, emotional, or spiritual. He has been and always will be.
Lord, my Light-of-the-World—O how I love You. My world is brighter with You in it. I can't imagine walking this journey without Your Light to guide my path, Your steady Lamp to guide my feet. When I stumble, let my first reaction be to "re-charge my battery" with meaningful time in Your presence. Teach me to bask in Your Light, absorb all You have for me in this New Year.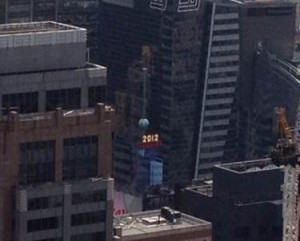 Does My Light Shine?
Do you recognize the ball in the photo at right (ball in center above 2012)? It's last year's lighted ball used for the New Years Eve celebration on Times Square. It's not so impressive without the glowing lights, is it? Our lives become just as unimpressive when our inner Light grows dim.
Lord, I've let the cares of this life dim the Light of Your Presence. I don't shine for You like I want to. I don't feel the warmth of Your Presence glow in me as it should. Thank You for new beginnings. Thank You for a new year to serve You, to seek You, to celebrate You.
May 2013 be full of Light for us all!
What are your hopes for the New Year?
Did anything in these Scriptures stir a new thought or emotion?