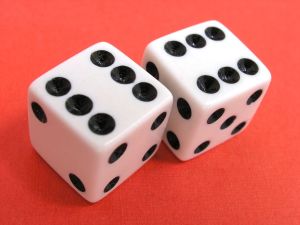 Probably most you know we recently adopted a dog, Theo, from our local humane shelter. Theo was our second rescue dog, a 3-year-old American bulldog mix, and he was a love. He was brought into the shelter as a stray with no history, but during his two months of observation at the shelter, he showed only a few behavioral issues (guarding his water dish with other dogs) but no aggression toward humans.
My hubby and I bonded with Theo right away, and he was great with guests in our home. But as time went on, his two early issues—aggression and separation anxiety—got worse instead of better. The only two instances in which he growled were easily explained by a family member's unwise behavior and my cleaning ladies holding brooms. These issues could be remedied—theoretically trained out of the dog or family member. But both the separation anxiety and agression began escalating a little over a week ago.
Excessive drool and destruction in his crate, showing aggression in ways that were suddenly unpredictable. For no discernable reason, he growled and charged my husband. Without provocation, he would growl at a particular family member on one visit and be licking and wagging his tail on the next visit. We tried leaving him in a single room instead of the crate while we were away (he was destructive in the house when given free reign), but he was panicked even in the room alone. His aggression seemed to be tied to his protection of me. Anytime Roy walked toward me, Theo got between us. When Roy tried to kiss me, Theo growled.
I called the canine behaviorist at the shelter to share our concerns, and her answer broke my heart. Unpredictable isn't a word they liked to hear. Desperate, I called a private canine behaviorist to see if there was any hope for Theo. This is part of her email:
It takes very rare people, usually with loads of money and leisure time, perhaps a little crazy too :), to get professional behavioral help and work to resolve these types of serious, emotion-based behavior issues — especially when there are multiple issues as with Theo.
The Good News About Theo
This blog post isn't just about a dog. I have a spiritual application that will teach, challenge, and encourage; however, before we get to that, let me assure you that we've done what we believe is best for our precious Theo.
Because Roy and I do not have loads of money and leisure time (though we may be a little crazy), we couldn't keep Theo. I wrote a letter to Theo's new owners, believing that the Lord has someone special out there who is looking for a "project dog" like him. When we took Theo back to the shelter, everyone there remembered him from two months ago and loved him. They assured me they would work with him (the behaviorist also), and they soooooo appreciated our letter explaining the circumstances.
Ironically, Theo Means God
We thought it ironic when we adopted Theo that his name meant God. How perfect for the dog of a Christian fiction writer and a seminary dean, right? But perhaps there's a deeper lesson to be learned.
One of the most important attributes of God is His immutability—a $2 word theology meaning He doesn't change. My God is not like my doggy. My God is NOT unpredictable. Yahweh is VERY clear about Who He is, What He's done, and how He reacts to the world He created.
I study and write stories from the Old Testament largely because I yearn for folks to realize God is the same in both the Old Testament and the New Testament God. He is not a God of wrath in the OT and a God of love in the NT. Here are Scriptures from both Covenants that affirm God's immutability:
"In the beginning you laid the foundations of the earth, and the heavens are the work of your hands. They will perish, but you remain; they will all wear out like a garment. Like clothing you will change them and they will be discarded. But you remain the same, and your years will never end."           Psalm 102:25-27
"Every good and perfect gift is from above, coming down from the Father of the heavenly lights, who does not change like shifting shadows." James 1:16-17
Our God is predictable—completely loving, totally just, perfect in His mercy—yesterday, today, and forever.
Are You Unpredictable?
When a dog is unpredictable, they're considered "dangerous." But what about people? Honestly, I feel that way about some people I've run across in my life. Unpredictable feels dangerous whether it's manifested in a canine or human being.
How unpredictable are you? Are you tossed by every emotion or circumstance, making you a risk to friends, family, and even strangers passing by? Or are you PREDICTABLE…allowing the unwavering Light of the Holy Spirit to shine through you day after day after day?
"Whatever happens, conduct yourselves in a manner worthy of the gospel of Christ. Then, whether I come and see you or only hear about you in my absence, I will know that you stand firm in the one Spirit, striving together as one for the faith of the gospel." Philippians 1:27
No follower of Christ is perfect. We can all attest to that. However, each of us is called to live a life empowered by the Holy Spirit within us—a life striving together for the faith. If we're all striving toward one goal, through One power Source…shouldn't we be…predictable?
Tweet-A-Licious!
Today's Question:
What predictable quality of God gives you the most comfort or encouragement?