This December, I wanted to do something a little different for my blog buddies. I wanted to pass on a special gift to you that the Lord has blessed me with over the past seven years. Authors–four of them–who I respect, admire, and appreciate their friendship, have graciously agreed to answer a few interview questions and tell you about a recent book they've written. These are some of the dearest folks in my writing world. I chose them specifically because their lives reflect Jesus in a powerful way–and, oh yes…by the way…they're amazing writers too.  😆
First December Introduction: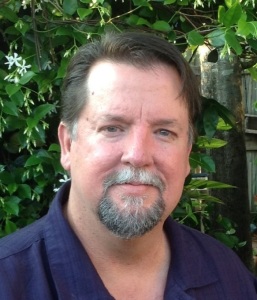 Welcome Dan Walsh! Dan is a great guy, who I must admit…I felt sorry for him when I first saw him at writers' conferences. He's oftentimes the only rooster in the hen house at these events. Christian fiction is largely a women's world, but this courageous guy not only braves these conferences, he writes incredibly touching novels that absolutely capture your heart. He's written fourteen books, four of which were co-authored with Gary Smalley.
How do you know Mesu?
Mesu and I share the same publisher, Revell (Baker Publishing Group). We met at a dinner Revell hosted for its authors at an ACFW conference.
When did you first discover that you were a writer?
In 11th grade. I had just gotten my first D (in chemistry) and decided I didn't enjoy math all that much, either. I was at a crossroads, still thinking I wanted to go to college but not to pursue things like engineering or computer science. I took a creative writing course, as an elective, and absolutely loved it. Not only that, but I got an A+ on everything I turned in. When the class was over, my teacher took me aside and said I was one of the most gifted writers she had ever taught, and that I really could have a career as a writer if I wanted. From that moment on, I decided I wanted to write novels for living.
What is the problem with writing that was your greatest roadblock, and how did you overcome it?
I guess my greatest roadblock was life itself. For me, writing is a fairly consuming pastime, especially since―as a guy―it's impossible for me to multitask. I tried to start writing as a hobby back in the mid-90s, but I couldn't make it work. I was a full-time pastor and a father with two small children. When I realized I could either be an effective writer or a lousy dad, I set writing aside completely. In 2007, with my kids now grown, my wife suggested I picked it up again. Now, I had the time. I finished my first novel, The Unfinished Gift, and have been writing books ever since. When Night Comes is my 14th.
Tell us how much of yourself you write into your characters.
I don't set out to deliberately write my personality or even my personality quirks into my characters. Although I'm sure some of them inevitably slip in. I do often draw from my experiences with people when creating characters. As a pastor for 25 years, I've had lots of experiences with a wide-range of colorful people. Although I'm very careful not to make any of them so obvious that someone might see themselves in an unfavorable light.
How do you choose your characters' names?
I don't really have a system. But I'll admit, after 14 books, it gets a little tricky. I've used most of the first names of people I like in my books (always with a good character). About half of my novels are set back in time, so I'll use the internet to find out what were the most popular names in a given era. For antagonists, sometimes I'll pick out the names of notorious or infamous people, but only use part of their name (maybe the first name of one and the last name of another).
Tell us about the featured book?
Although I work hard to make all my books genuine page-turners, When Night Comes is my first true suspense novel (reflected in the cover). I wrote a special note on my website for fans of my other novels, to explain a bit more about my decision to write When Night Comes, and my hope to write both kinds of books in the future. They can read that Note HERE.
Here's what we've written for the back cover:
Jack Turner comes back to Culpepper to give a series of lectures for his old history professor. Within days, he starts having bizarre experiences at night. Like he's traveling back in time, experiencing the epic events in his lectures firsthand. He has no control over these experiences and can't make them stop.

Joe Boyd thought he'd left big city crime back in Pittsburgh when he took a detective job in Culpepper, Georgia, a sleepy southern college town. His peaceful life ends when two students turn up dead in two weeks. The coroner is saying natural causes, but something doesn't add up.

Rachel Cook, a teaching assistant at Culpepper, can't believe Jack is back in her life again. She's had a crush on him since she was fourteen, but Jack never knew. He instantly seems attracted to her, but she can tell…something is deeply troubling him. 

Watching all this from a distance is Nigel Avery. He's certain this experiment's about to unravel. It'll be his job to tie up all the loose ends when it does.
Please give us the first page of the book.
Dead bodies have a way of changing everything.
Sergeant Joe Boyd drove his unmarked car down Chambers Road toward a possible homicide. He'd heard the officer on site reporting over the radio, his voice all jittery and pathetic. Sounded like he'd completely lost it, talking about throwing up and never seeing anything like it. Have a little dignity, Boyd thought. It was a Saturday morning. Figures it would be a Saturday, the one day in the week Boyd got to sleep in.
At this point in his career, he wasn't sure if he wanted to deal with a murder or not. Two months ago, he had been a homicide detective in the relentless, suffocating pace of Zone Five, arguably the toughest precinct in the Pittsburgh PD. He had worked there since coming out of the academy sixteen years ago and didn't relish the idea of leaving all that excitement to move down here to neighborly little Culpepper, Georgia.
But it was either that or his family. I'm out of here, Kate had said. It's them or me. Take your pick.
Kate had fallen in love with the town their first drive through. Boyd had to agree, Culpepper seemed like a better place to raise a family, a town the bad guys hadn't found yet. Since moving, he had been home for dinner more often than not. Started showing up at his son's Little League games. That was a first. At least three or four nights a week, his daughter could count on daddy reading her a bedtime story. He even made it to church most Sundays.
And now this.
How can readers find you on the Internet?
Probably the easiest thing is just to visit my website and check out my homepage. There are buttons there to connect to my blog, send me an email, or follow me on social media sites like Facebook, Twitter, Goodreads and Pinterest. Here's the link: http://www.danwalshbooks.com
Thanks so much, Dan, for sharing your new book with us! How exciting when an author branches out into new waters. I'm anxious to hear how it goes, friend!
Tweet-A-Licious!
Today's Questions:
What is your favorite book by Dan Walsh?
What questions did his interview stir in you? What more do you want to know about Dan?