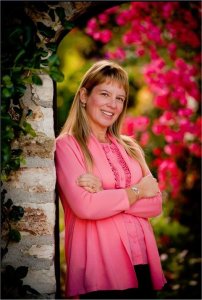 Welcome to my sweet Revell buddy, Laura Frantz! She's also a fellow Pacific Northwesterner, though she lives in the rainforest part of the state (our weather is balmy and sunny compared to her neck of the woods).
Thanks for visiting, Laura!
How do you know Mesu?
I first met Mesu at an ACFW conference and was immediately struck by her overflowing, joyfully contagious presence. If that sounds like I'm gushing, I'm not! Those who've met her know what I'm talking about!
When did you first discover that you were a writer?
I'm afraid I'm one of those childhood writers who knew at about age 7. Back then writing felt like some kind of otherworldly, heavenly magic to me and still does. Now it often seems like a form of worship, using what God gifted me with for a season in whatever way He chooses.
What is the problem with writing that was your greatest roadblock, and how did you overcome it?
I think my greatest roadblock with writing or publishing is reader reviews. I've learned not to become elated or dejected over what people say about my books. I lean on Colossians 3:23 and work with all my heart for the Lord, not men. It's the audience of ONE that matters most.
Tell us how much of yourself you write into your characters.
I believe I'm in every character I write, even the villains, perhaps especially the villains. Some of my characters, like Eden Lee, the heroine in Love's Reckoning, I aspire to be like. She is a Proverbs 31 woman in many respects and has that gentle and quiet spirit the Lord so loves.
How do you choose your characters' names?
I love looking at old census records and historic documents to glean names. In my latest book, Love's Fortune, my two heroines are named Wren (Rowena) and Izannah. They seem to fit them well.
Tell us about the featured book?
One woman. Two men. When one wins her hand, will the other win her heart?
Sheltered since birth at her Kentucky home, Rowena Ballantyne has heard only whispered rumors of her grandfather Silas's vast fortune and grand manor in Pennsylvania. When her father receives a rare letter summoning him to New Hope, Rowena makes the journey with him and quickly finds herself in a whole new world–filled with family members she's never met, dances she's never learned, and a new side to the father she thought she knew. As she struggles to fit in during their extended stay, she finds a friend in James Sackett, the most valued steamship pilot of the Ballantynes' shipping line. Even with his help, Rowena feels she may never be comfortable in high society. Will she go her own way . . . to her peril?
Check out the video below to see the cover shoot and hear a little more about the story…

8. Please give us the first page of the book.
CANE RUN, KENTUCKY
AUGUST 1850
Papa had forsaken his black mourning band.
The shock of it stole through Wren like ice water. For two years her father's shirt sleeve had borne a reminder of her mother's loss, as telling as the lines of grief engraved upon his handsome face. Not once had he taken off the black silk.
But all of a sudden it was missing. And Wren ached to know what stirred inside his russet head. It had all begun with a letter from far upriver. From New Hope. She'd paid the post, wonder astir inside her as she studied the elegant writing. Ansel Ballantyne, Cane Run …
9. How can readers find you on the Internet?
Thanks so much for letting me chat a bit with your readers, Mesu! I love to keep in touch with folks, and I welcome emails and comments from readers! Blessings!
Tweet-A-Licious!
Today's Question(s):
What is your favorite book by Laura Frantz?
If you've never read one of Laura's books, what from her interview intrigued you about her as a person or author?