Short Biography:
Mesu Andrews' deep understanding of and love for God's Word brings the biblical world alive for her readers. She and her husband, Roy, live in a log cabin snuggled into the beautiful Appalachian Mountains with their dog, Zeke. The Andrews' have two married daughters and a small tribe of grandkids. Mesu loves movies, football, waterfalls, and travel.
Biblical fiction is her favorite genre to read and write. Her first novel, Love Amid the Ashes (Revell, 2011), tells the story of Job and won the 2012 ECPA Book of the Year for a Debut Author. Love's Sacred Song (Revell, 2012) relates the poetic Song of Solomon in story form, and Love in a Broken Vessel (Revell, 2013) sets the story of Hosea and Gomer in biblical Israel. The Shadow of Jezebel (Revell, 2014) displays God's sovereignty over Jezebel's daughter, Queen Athaliah. The Pharaoh's Daughter (Waterbrook/Multnomah, 2015), the first in The Treasures of the Nile series, unveils Moses' early years through the eyes of his Egyptian mother, and Miriam (Waterbrook/Multnomah, 2016), the second book in the series, introduces Yahweh's prophetess during the ten plagues and the Exodus as she struggles to trust this God she doesn't understand. In January 2018, Isaiah's Daughter: A Novel of Prophets and Kings (Waterbrook/Multnomah) reveals the little-known personal life of the prophet Isaiah and introduces readers to his captivating daughter.
Contact Information:
Website: www.MesuAndrews.com
E-mail: Mesu@MesuAndrews.com
Mailing Address: P.O. Box 14, Fleetwood, NC 28626
For publishing inquiries, please contact Mesu's literary agent, Tamela Hancock Murray, at tamela@stevelaube.com.
Author Photos:
Click on a photo for a larger size image. To download, right click and select "Save As."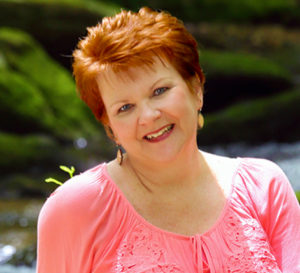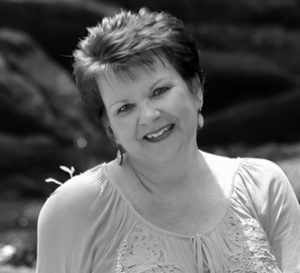 Buzz Line: A captive orphan girl becomes Judah's captivating queen.
Back Cover Copy: Ishma comes to the prophet Isaiah's home as a five-year-old orphan, devastated after watching her family destroyed and living as a captive. With tenderness and care, her lively spirit is revived, and the prophet and his wife adopt Ishma, giving her a new name—Zibah, delight of the Lord. As the years pass, Zibah wins Prince Hezekiah's favor, a boy determined to rebuild the kingdom his father has nearly destroyed. But loving this man awakens Zibah's painful past and calls into question the very foundation of her father's prophecies. Can she learn to rely on only Yahweh, who gives life, calms fear, and conquers nations?
Buzz Line: Enter an exotic land where a cruel Pharaoh reigns, pagan priests wield black arts, and the Israelites cry out to a God they only think they know.
Back Cover Copy: At eighty-six, Miriam had devoted her entire life to loving El Shaddai and serving His people as both midwife and messenger. Yet when her brother Moses returns to Egypt from exile, he brings a disruptive message. God has a new name – Yahweh – and has declared a radical deliverance for the Israelites. Miriam and her beloved family face an impossible choice: cling to familiar bondage or embrace uncharted freedom at an unimaginable cost. Even if the Hebrews survive the plagues set to turn the Nile to blood and unleash a maelstrom of frogs and locusts, can they weather the resulting fury of the Pharaoh?
Buzz Line: Fear is the most fertile ground for faith.
Back Cover Copy: Anippe has grown up in the shadows of Egypt's good god Pharaoh, aware that Anubis, god of the afterlife, may take her or her siblings at any moment. She watched him snatch her mother and infant brother during childbirth, a moment which awakens in her a terrible dread of ever bearing a child. Now she is to be become the bride of Sebak, a kind but quick-tempered Captain of Pharaoh Tut's army. In order to provide Sebak the heir he deserves and yet protect herself from the underworld gods, Anippe must launch a series of deceptions, even involving the Hebrew midwives—women ordered by Tut to drown the sons of their own people in the Nile.
When she finds a baby floating in a basket on the great river, Anippe believes Egypt's gods have answered her pleas, entrenching her more deeply in deception and placing her and her son Mehy, whom handmaiden Miriam calls Moses, in mortal danger.
As bloodshed and savage politics shift the balance of power in Egypt, the gods reveal their fickle natures and Anippe wonders if her son, a boy of Hebrew blood, could one day become king. Or does the god of her Hebrew servants, the one they call El Shaddai, have a different plan—for them all?
Buzz Line: In a kingdom controlled by cruel and manipulative women, one princess will discover the power of truth and love.
Back Cover Copy: Trained as a priestess in the temple of Baal, Princess Jehosheba strives to please the demanding Queen Athaliah, daughter of Jezebel. But when a mysterious letter from the dead prophet Elijah predicts doom for the royal household, Jehosheba realizes that the dark arts she practices reach far beyond the realm of earthly governments. Forced to marry Yahweh's high priest in order to further Athaliah and Jezebel's power plays, Jehosheba enters the unfamiliar world of Yahweh's Temple. Can her new husband show her the truth and love she craves? And can Jehosheba overcome her fear and save the family–and the nation–she loves?
Book Trailer: http://www.youtube.com/embed/nI5Cav_ApPI?rel=0
Buzz Line: While unfaithful Israel breaks God's heart, Gomer's broken spirit tests Hosea's faith—an epic journey of intimacy, rejection, and betrayal.
Back Cover Copy: Deserted by those who love her and betrayed by the gods she once worshiped, Gomer lives a bitter existence…until one day her childhood friend reappears—Hosea. But is it too late for Gomer? Is her heart too broken to capture even a drop of love? While unfaithful Israel breaks God's heart, Gomer's broken spirit tests Hosea's faith. Can the two find faith in Yahweh's power to love?
Book Trailer:  http://www.youtube.com/watch?v=LYCpTmNVCQo
Buzz Line: For young King Solomon wisdom came as God's gift, but sacred love was forged through passion's fire.
Back Cover Copy: Standing in the overpowering shadow of his famous father, young king Solomon wavers between fear and bravado, longing for a love that is true and pure—a love that can be his cornerstone. A shepherdess in the northern city of Shunem, Arielah has known since she first laid eyes on Solomon that it was her destiny to become his bride. When her father secures a promise from King Solomon to marry Arielah as a treaty bride to help unite the kingdom, it seems her dreams will come true. But how can this simple shepherdess live as part of Solomon's harem? Can Solomon set aside his distractions to give himself completely to just one woman? Or will he let duty, deception, and the daily routine divide his heart?
2012 ECPA Debut Novel of the Year
Book Trailer: http://www.youtube.com/watch?v=BxDLz8vLdfw
Buzz Line: A breathtaking novel of Job's life through the eyes of the women who loved him.
Back Cover Copy: When scandal and murder rock Dinah's life, the daughter of the great patriarch Jacob is sent away to Job's household. After Job's own world comes crashing down, Dinah finds herself drawn to this great man brought low. What will she risk to fight for his survival? Read this emotional and stirring account of Job and Dinah. Love Amid the Ashes breathes life, romance, and passion into the classic biblical story of suffering and steadfast faith.