How many times have we heard the Boy Scout's motto: "Be Prepared"? Well, it's a good thing I'm not a boy or a scout because preparation has never been my strength. My motto tends to be, "It will all work out," and then I work like a mad-woman to make it happen. This approach frustrates my husband to the core—who, by the way, was a boy scout and still operates with a strong sense of preparedness.
In the world of writers, there are two kinds of authors: Plotters and Pantzers. Plotters are prepared. They plan their story, outlining every scene, character POV, and transition in the book before writing a single word of prose. Pantzers, on the other hand, may have a general skeleton of the plot, but they write (as the name implies) by the seat-of-their-pants, allowing ideas to ebb and flow as they write the story.
I'm a pantzer—with a smidgen of plotter in my veins. Imagine my surprise when—preparing to write my fifth book—I felt the Lord's nudge to plot the entire story. But I'm a pantzer! I reminded my Creator. He used the following Scripture/lesson to gently reshape my heart…
Preparing the Wilderness
We recently purchased a patch of land in the Cascade foothills six miles off-grid. Having lived in Indiana my whole life, I would never have considered owning property in the Northwest wilderness unless someone had done some MAJOR preparation beforehand.
About fifteen years ago, a family with young children dreamed of raising their family off grid—experiencing God's Creation up close and personal. They home schooled, built their house from ground up, and generated much of their own power. Okay, not my cup of tea, but you should see their beautiful home and hear these kids' descriptions of their adventurous childhood. Amazing!
A few years later, a second family purchased a parcel of the mountain property. They enjoyed their neighbors but wanted more space, so the new family considered purchasing a second parcel. They excavated and harvested timber, did some clearing work, but their financing fell through, so that second parcel was prepared for future buyers but remained vacant.
Guess who happened to see mountain property for sale on a website in 2012…Yep, my hubby and I noticed this listing late one night and discovered that the original guy whose family had homesteaded on this mountain was a writer I'd met at a conference in California in 2008.
Who had really prepared this mountain property for us?
He Leads, I Follow
Real preparation is about letting God lead and setting our hearts to follow—unconditionally. When God prepares a path for us, sometimes it's crystal clear, sometimes not so much. Looking back on our mountain-property decision, it seems like a no-brainer, right? Too much of a coincidence to be chance. But life is seldom black and white, and this decision wasn't easy.
We faced obstacle after obstacle when trying to purchase the land. Financing was a nightmare. Friends and family weren't completely supportive. We didn't feel a full-throttle YES! in our spirits. So, what did we do? We put one foot in front of the other until the door closed.
Our first priority was obedience to the Lord. In order to be good stewards, we determined our top-dollar offer and set that amount in stone. When the realtor rejected our top offer, we walked away. We let go of the dream because God would not ask us to rebel against Himself. We followed HIM, not the dream. It was confusing. It was disappointing. But it was the right thing to do.
"See, I am sending an angel ahead of you to guard you along the way and to bring you to the place I have prepared. Pay attention to him and listen to what he says. Do not rebel against him; he will not forgive your rebellion, since my Name is in him. If you listen carefully to what he says and do all that I say, I will be an enemy to your enemies and will oppose those who oppose you." Exodus 23:20-22
He Fights, I Possess
Have you ever watched a fight? A real fight? Or perhaps a high school wrestling match? When two opponents compete for the same prize—each one intent enough on the goal to cause the other harm if necessary—the audience becomes part of the struggle. The combatants labor on. Will against will—until one begins to weaken, the other slowly gaining control. Finally, imagine the victor seizing the prize…and then giving you the victor's crown. His blood, His sweat, His tears—shed on your behalf. What would you DO with that prize?
That's the kind of fighting God has already done on our behalf—through the Cross. Our prize is eternal life in His presence. HOWEVER, neither the fight nor the prize is a one-time, short-term event. Both are a process—a journey—and our Guide has walked the winding path to victory and is leading us to its spectacular end…eventually.
"I will send my terror ahead of you and throw into confusion every nation you encounter. I will make all your enemies turn their backs and run. I will send the hornet ahead of you to drive the Hivites, Canaanites and Hittites out of your way. But I will not drive them out in a single year, because the land would become desolate and the wild animals too numerous for you. Little by little I will drive them out before you, until you have increased enough to take possession of the land." Exodus 20:27-30
Six months after the seller rejected our offer, their realtor contacted our realtor, ASKING US to reconsider buying the property at only $2500 above our last offer. The land was publicly advertised for $20,000 MORE than the phone offer. It was like hornets were after them to get rid of this land!
During the intervening six months, the Lord had blessed us with a little unexpected income—enough to cover the additional $2500 for the property. God fought and won this battle. It was His victory alone. We simply took possession of the land.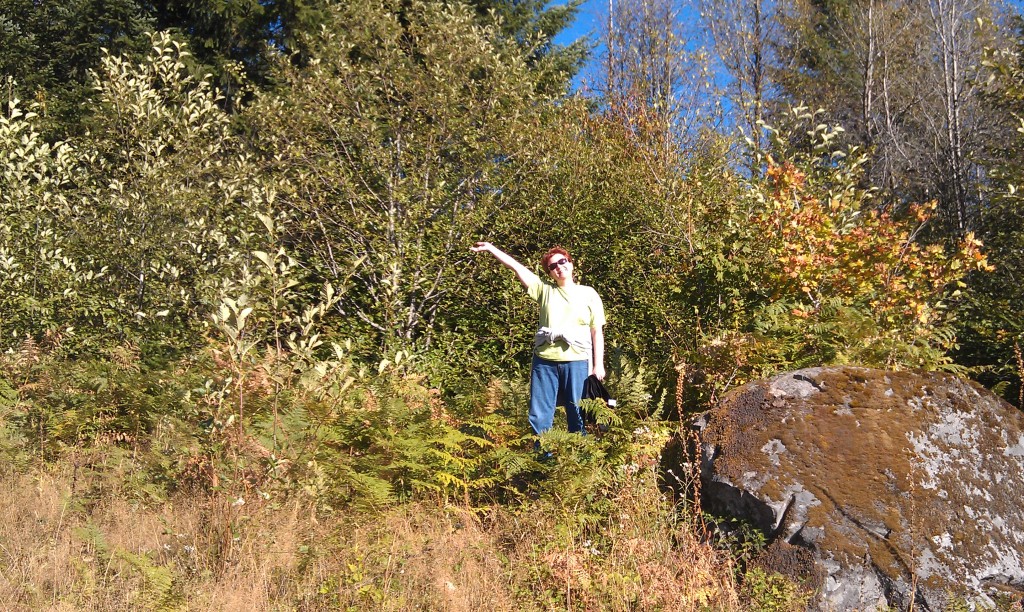 He Establishes, I Maintain
All the preparation in the world would be forfeited if the prize was left untended. A silver medal will tarnish if left unpolished. A mountain property will become unworkable if left to grow wild. And God warned the Israelites that the Promised Land would sprout idols if the Canaanites weren't driven out.
"I will establish your borders from the Red Sea to the Sea of the Philistines, and from the desert to the River. I will hand over to you the people who live in the land and you will drive them out before you. Do not make a covenant with them or with their gods. Do not let them live in your land, or they will cause you to sin against me, because the worship of their gods will certainly be a snare to you." Exodus 20:31-33
Maintenance. Think of it as ongoing preparedness. Once God establishes what He's prepared for us, we have the responsibility to "continually prepare" that reward for the generations to come.
Trusting God in the Wilderness
When I read Exodus 23, I felt as if the Lord asked me to let go of my "pantzing" tendency and trust Him to work creatively ahead of me, along the way, bringing me into a place He's already prepared. Read this verse again, and see God's position as He prepares the way…
"See, I am sending an angel ahead of you to guard you along the way and to bring you to the place I have prepared." Exodus 23:20
What's Your Wilderness?
Plotting is a departure from my "normal" practice, much like buying a mountain property is totally out of character for this Indiana girl and her hubby. Sort of like the Israelites, who were ready to step into the wilderness after living in a cultured society for four centuries…
What is your wilderness? Is the Lord asking you to trust Him to work differently than ever before?
Tweet-A-Licious!