The Golden Thread
For most speakers, me included, there is a single golden thread in every talk that reveals the passion of our hearts. My golden thread is to know God and His Word more intimately—and to stir that passion in others. When given the opportunity, I love to delve into God's Word with a group and explore the lives of biblical characters that reveal the deepest corners of God's heart. These powerful ancient stories provide us with practical tools, equipping us for daily life.
To Schedule Mesu for a Speaking Engagement: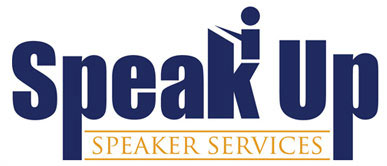 For Women
Sacred Love, Sacred Dance – Scripture says we are to love the Lord our God with all our hearts, souls, minds, and strength, but how do we love an invisible God? We'll meet young King Solomon and the shepherdess from the Song of Songs. The sacred love we find here provides heart-rending life applications that can change our knowledge of God to love for God. (My favorite and most-requested topic.)
Our Infinite-Intimate God – How can a deeper understanding of God build your faith? And vice-versa—how does a superficial knowledge of the Creator weaken our ability to trust Him during those crucial life moments? Job will teach us a lot about our God as we talk about toenails and brownies and wrestle with God's immanence and transcendence. Bring a snorkel and flippers as we skim the surface of Yahweh's deepest mysteries.
Have another idea? Bible characters can teach us anything: evangelism, self-esteem, stress-management, hearing God speak, and a myriad of other topics. Whether a banquet, book club, or weekend retreat, if you're hoping to discover more about Jesus in a fun and memorable way—let's chat.
For Writer's Conferences
Crown Your Characters with P.O.W.E.R. – Develop five essential elements to empower characters and strengthen plot.
Guarding the Facts in Fiction – Organize your research and plot with precision and confidence, making your next novel an indisputable success.
Working with an Editor – Whether you're indie publishing or contracted with a publisher, learn what separates the aspiring novice from the accomplished novelist when working with a professional editor.
Endorsements
"Mesu Andrews communicates with sensitivity, humor, insight, and deep trust in the goodness of God. She brings profound truth to application in the practical moments of life."
—Karen Fancher, Assistant Professor, Multnomah University
"Mesu is a refreshingly passionate speaker, teacher, and encourager. It is obvious how much time she spends in the Word, and in the research of historical and spiritual truths. Her teaching reaches immediately to the deep places of the heart, not with the unsharpened, loveless knife of guilt, but with the tender touch of humility and transparency, bringing genuine conviction. How blessed we've been to have her bring joy and transformation through her sharing."
—Raelene Searle, Author and Speaker
Women's Ministry Director
"Mesu has a heart for people, and a heart for the Lord. She is a teacher with a teachable spirit, and a speaker who is focused on listening to God's voice."
—Rev. Ken Hunn, Sr. Pastor at Jefferson Brethren Church