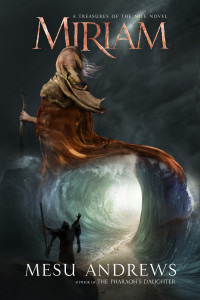 Please answer the question listed in the Rafflecopter giveaway in the comment space below. Then feel free to earn additional entries by following the instructions on the Rafflecopter widget. You can repeat with new entries daily!
Contest begins midnight, January 1, 2016 and ends at midnight, January 6, 2016(PST). Winner will be announced on Mesu's blog and Facebook page on Friday, January 8, 2016. Contest is open to international participants.
Winner will receive an Advanced Reader Copy(ARC) of Mesu's 2016 release, Miriam: A Treasures of the Nile Novel.