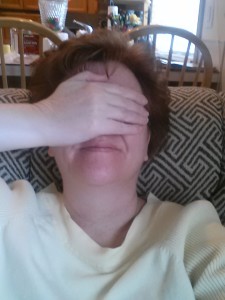 Last night, many of you received a blog notification for a new post entitled,
Vampires, Wizards, and Dystopian–Oh My!
Unfortunately, my over-50, mental-pause brain had kicked in, and I forgot to set the FUTURE DATE of that blog post for June 6th!!!
It mistakenly posted immediately, and when I realized it, I changed the post date to June 6th. However…yep, you got the notification…but no blog post available to see.  😕
So…just a little preview…the blog post will examine the recent craze of Young Adult Fiction that has swept the nation and made movie producers richer than King Midas.
Stay tuned, and be sure to come back on June 6th!  😉