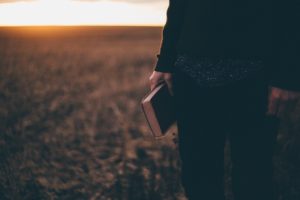 With every "new" benchmark in life, we have a chance to re-evaluate our hearts. A new year gave us that chance a few weeks ago, and now Mesu's new release. Isaiah had some interesting things to say about God's new work. Let's look with more understanding at Israel's harsh reality that built to Isaiah's prophetic promise of NEW.  
'By the rivers of Babylon [Israel] sat and wept when we remembered Zion… for there our captors asked us for songs." Psalm 137:1,3

"Because of the Lord's great love we are not consumed, for His compassions never fail." Lamentations 3:22

"This is what the Lord says—your Redeemer, the Holy One of Israel: "For your sake I will…bring down as fugitives all the Babylonians…(vs.18-21) Forget the former things; do not dwell on the past. See I am doing a new thing! Now it springs up; do you not perceive it? I am making a way in the desert and streams in the wasteland…to give drink to my people, my chosen, the people I formed for myself that they may proclaim my praise." Isaiah 43:14,18-21
Babylon. Fugitive. Captive. We're glad those words don't apply to us, that they pertained to Israel 2,500 years ago. Or do they? Perhaps old habits have kept you from doing new things you wanted to do.  
In what ways does sin hold us captive, unable to make a new start?
How does the enemy of our souls keep us away from God, our Redeemer?
 "For your sake I will send to Babylon and bring down as fugitives all the Babylonians, in the ships in which they took pride. I am the Lord, your Holy One, Israel's Creator, your King." This is what the Lord says—he who made a way through the sea, a path through the mighty waters, who drew out the chariots and horses, the army and reinforcements together, and they lay there, never to rise again, extinguished, snuffed out like a wick." Isaiah 43:14,16-17 NIV
The Lord through Isaiah reminds God's people that He will faithfully deliver them from captivity in Babylon, using the Babylonian's greatest asset—the river—to destroy them. Do you see the irony? They will be forced to flee in the same ships that brought prosperity. And God used a sea to save Israel from the Egyptians.  
Notice verses 18-21 above, when God tells the Israelites not to dwell on the past. What happened before is nothing compared to what He is going to do. God's past work shows that He is the One true God and He can be trusted to save them now and in the future. God's past contains only good. The proof of His holy love is that He does not dwell on our past. The Israelites did not praise God for the water He gave them during their desert wanderings.  
In what ways have we failed to acknowledge His goodness to us?  
This Isaiah passage brings to mind a common Hebrew argument, 'Qal Wahomer' which means 'how much more?' If God delivered the Israelites from Egypt, how much more was He able to deliver them from captivity in Babylon?  
And for us, what will God do next? We do not know for certain, but we can look back on what He has already done in our lives. Let us observe what God is doing and acknowledge His work in our lives. God's promises bring forth our praise and response to Him.
"Now to Him who is able to do immeasurably more than all we ask or imagine, according to His power that is at work within us, to Him be glory in the church and in Christ Jesus throughout all generations, for ever and ever! Amen." Ephesians 3:20-21
Let's be aware of God's new mercies. Let's watch for what God's hand will do. He provided for the Israelites in their desert wanderings, and He brought the Israelites back safely from Babylon. Since God has done these great things, how much more did He prepare a way through John's ministry for His Messiah to bring eternal redemption? And how much more will He complete the work He's begun in our hearts and lives.
 "Not that I have already obtained all this, or have already been made perfect, but I press on to take hold of that for which Christ Jesus took hold of me. Brothers, I do not consider myself yet to have taken hold of it. But one thing I do: Forgetting what is behind and straining toward what is ahead, I press on toward the goal to win the prize for which God has called me heavenward in Christ Jesus." Philippians 3:12-14
We fulfill His purpose when we praise and honor God to magnify Him and draw others to Him.
Look for the new things of God in your life. Then tell someone!