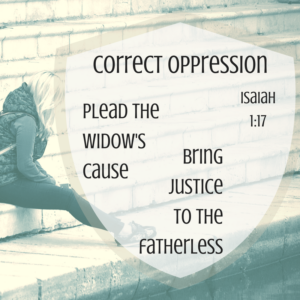 Anyone who knows me or is friends with me on Facebook knows that over the last 2 years our family has adopted 2 little girls from China. We have been blessed beyond what I ever could have imagined by the whole process involved with adopting them and then by having them be a part of our family. When people ask what made us think of adopting I start by saying, over the years we discussed adoption many times but I don't think I ever truly believed we'd do it! However, after attending a Steven Curtis Chapman concert in 2014 where he showed a video about his family and their foundation, Show Hope, I realized that not only did God want us to adopt but that our daughter was in China! I knew that was God because I had never even considered China before. Almost overnight it seemed He gave me such a love and heart for those sweet "almond" eyes, I fell in love.
Foundation for Family
Over the next months we prayed and discussed and prayed some more. Our oldest daughter began advocating quite persistently to us, she really wanted a little sister!! I began looking at agencies and wait lists and reading adoption blogs, immersing myself in all things related to China adoption. My husband however took a bit more convincing. He wanted to be sure that we weren't being carried away by our emotions; adoption is difficult, it's long, it's expensive. He was being practical. As he prayed and searched for God's will he read the story of the Good Samaritan in Luke 10. We all are familiar with the story of the man who was robbed, beaten, and left for dead on the road to Jericho. Despite being seen by several travelers, only the Samaritan man stopped and helped him. The Samaritan cared for his wounds and took him to an inn where he could recover. Jesus then asks
"'Which of these three, do you think, proved to be a neighbor to the man who fell among the robbers?' He said, 'The one who showed him mercy.' And Jesus said to him, 'You go, and do likewise.'" Luke 10:36-37
God used this passage to show my husband that a little girl in China was not just his neighbor, to whom he should show mercy, but that she was his daughter.
Lessons for Life
The book of Isaiah spoke to us in similar ways, Chapter 1 begins with a list of how Israel had forgotten and turned away from God. Their sacrifices had become meaningless and their prayers unanswered. But, God didn't stop there, He told them how they could be restored.
"Wash yourselves; make yourselves clean; remove the evil of your deeds from before my eyes; cease to do evil, learn to do good; seek justice, correct oppression; bring justice to the fatherless, plead the widow's cause." Isaiah 1:16-17
God doesn't want us to just stop sinning, He wants us to do positive acts of mercy just like those of the Samaritan man. Isaiah 1:17 specifically speaks to serving orphans. This message is repeated later in Isaiah when God reveals what he desires in addition to fasting.
"Is it not to divide your bread with the hungry and bring the homeless poor into the house; When you see the naked, to cover him; And not to hide yourself from your own flesh?" Isaiah 58:7
Questions of Calling
The entire Bible is full of passages commanding us to care for widows and orphans. The honest truth is that most of us think He's talking to someone else…God couldn't mean me, could He? If not you, then who? Does God say, "half of you I will call to plead for widows, a few of you will be called to adopt, and a few more will visit the poor?" Does this mean that we all have to find an agency and start an adoption today? Of course not, but for some, well maybe, yes!
Answers to Analyze
For others, maybe He would have you pray for orphans and for more families to say yes – we can all do this. Maybe He'd have you advocate for orphans, take the time to learn more about them, speak up for them, proclaim the need. Or perhaps you could provide financial support by giving to foster homes, sponsoring an orphan through a reputable charity, giving to a family currently adopting, giving to an adoption charity that provides grants for families seeking to adopt (I'd be happy to provide a list to anyone interested!). Could you become a foster parent, or a respite provider? These are just a few ideas, but there are so many ways that we can all follow God's heart here and show mercy to the fatherless.
These things may not be easy, most likely they will be very difficult at times, but God will always bless obedience.
"Then you will call, and the Lord will answer; You will cry, and He will say, 'Here I am.' If you remove the yoke from your midst, The pointing of the finger and speaking wickedness, And if you give yourself to the hungry And satisfy the desire of the afflicted, Then your light will rise in darkness And your gloom will become like midday. And the Lord will continually guide you, and satisfy your desire in scorched places, and give strength to your bones; And you will be like a watered garden, And like a spring of water whose waters do not fail." Isaiah 58:9-11
Will you prayerfully consider how God desires to use you in the lives of the fatherless? The blessings you will receive are immeasurable.