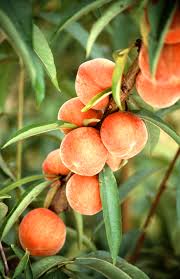 I'm down south in the land of peaches—yep, visiting my kids in Georgia and having a wonderful time. In between changing diapers, playing with grandbabies, and dreaming about Barbies and FROZEN, I've been thinking about my promise to add more BFF Team members this summer.
Several folks applied last spring and were disappointed not to be chosen, so we want to open up the application process again and add a few more to our team!
But we want to be intentional. Angie, Tina, and I want to hear from our CURRENT team on a few things:
What have you enjoyed most about being a BFF member?
Have you learned anything new about the book-writing/publishing business?
What changes would you like to see made in the way we communicate with the team?
Other suggestions?
Please use the space provided in the "Comments" section below (on the webpage) to answer the questions. We may use some of your answers as testimonials when we begin advertising for the new team-member campaign on August 1st. New team members will be announced September 1st.
 SPECIAL REQUEST:
When I return from my "Midwest family tour" on June 28th, edits on The Pharaoh's Daughter will be waiting for me, and I need to outline the rough draft for Miriam. BOTH projects must be complete within six weeks—before I leave for Colorado Springs on Aug. 7th. Yep, another grandbaby on the way (Woot!), and another month away from home (Eeek!).
So, here's my request:
I need BFFs to guest blog during the Fridays of July—while I'm editing and outlining. Anyone willing to write about your experience as a BFF Team Member? Or willing to share one of your posts about In the Shadow of Jezebel on my personal blog?
Please email me directly (mesu@mesuandrews.com) if you're willing to write a new post or publish one of the private posts you've written for our Monday devotional. If I receive more than four volunteers for the Fridays in July, I'll choose the posts randomly but make sure no one is posted more than once.
Thank You!
Thanks so much for your encouragement in all things—big and small. You're an awesome group of folks, and I'm grateful the Lord crossed our paths. May His loving hand guide and bless you!