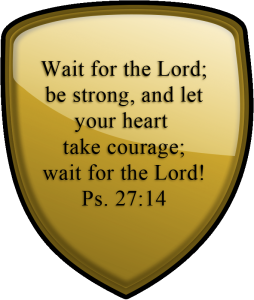 Although Mesu's book, In the Shadow of Jezebel, is fiction, it's based on Jezebel and her family who were evil and full of hate. The Biblical account of her deeds lists the torture and the murder of many innocent men, women and children. Can you imagine being in her household? What would it be like to be afraid every waking moment?
When I went away to college, I stopped walking with the Lord. I began seeing a young man who wasn't a Christian. His life fascinated me until I saw what he was really like. That's when I broke our engagement — except he didn't want to stop seeing me.
I guess you wouldn't call it stalking — the only time I was in real danger was when he tried to run me off the road — but it certainly was harassment. He called my phone all hours of the day and night. He drove by my house or followed my car  whenever he wasn't working. Even after I moved fifty miles away, he found me. I lost my job because of him. I was terrified every waking moment until a friend threatened him. It was only then that he left me alone.
Months later, I still had doubts that the Lord would keep me safe, but He provided reminders of His love everywhere. I remember after one rough weekend, my sweet landlord gave me a slip of paper with Psalm 27:14 written on it and told me to memorize it. That verse and lots of prayer helped me make it through the rough times.
Here are more promises from Him Who Loves Us to remind us to be strong and courageous:
Don't be frightened (Joshua 1:9)
Obey the Lord's commands (Joshua 1:7)
Remember the Lord will defeat your enemies (Joshua 10: 25)
Put on the full armor of God (Ephesians 6:10-11)
Obey the Lord's commands (1 Chronicles 22:13)
Remember the Lord will be with you until the work is finished (2 Chronicles 15:7)
Wait on the Lord (Psalm 27:14)
Remember the Lord will not leave us (Deuteronomy 31:6)
Remember the Lord will be with us — just in case you missed the first one (Deuteronomy 31:23)
Can you imagine Jehosheba's fear of her mother and grandmother? Suppose you had been raised in a household of terror as she was, how do you think you would you have reacted to Jehoiada's acts of love?
Angie Arndt
Angie writes small town mysteries and lives in South Carolina with her hubby and three big dogs (well, two big dogs and poodle who thinks he is).  She'd love for you to join her at Joy on the Back Roads and Seriously Write.

This content is exclusively for the blessing of Mesu's BFFs. Please enjoy but don't share on social media — unless it's on our private Facebook page.