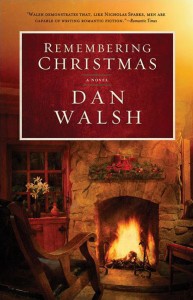 While I'm enjoying some much needed family time in Salt Lake, I've asked a few friends to fill in for me here on my blog. Author and dear friend, Ann Shorey, has been one of my greatest blessings in the publishing business. Her warmth and authenticity shine through every time we have a chance to connect–and we have much in common! She's a fellow Revell author, and she lives just a few hours from me. I've so enjoyed getting to know this dear lady, and she's graciously agreed to share a review of a novel from another Revell author, Dan Walsh.
Here's what Ann has to say about Dan's 2011 Christmas release, Remembering Christmas:
   In Remembering Christmas, Dan Walsh has written a story that's sure to be a holiday classic. The story opens when Rick Denton, a successful (and self-centered) individual, receives a phone call from his mother asking for his help in the bookstore she and her husband own. Rick's stepfather, Art, has suffered a brain aneurysm and is hovering between life and death.

Grudgingly , Rick travels to the small town of Sea Breeze, Florida, grumbling all the while about giving up his ski vacation. He avoids the quirky customers in the store as much as possible, preferring to let the intriguing young woman assistant deal with their questions.

But there must be something in the air at the Book Nook. Rick finds himself questioning his past memories as well as his present attitudes. As the story moved from one surprise to another, I found myself stealing free moments to read when I should have been doing other things.

Although Remembering Christmas would make an ideal gift, don't wait for Christmas to read the book. This wonderful story will resonate with you no matter what the season.
To find out more about Ann Shorey and how she turned her genealogy into a historical novel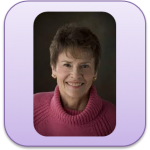 series, visit her webpage, and check out this amazing lady!