Book Description:

What if there was a place where everything wrong in your life could be fixed?
Corporate trainer Jake Palmer coaches people to see deeper into themselves—yet he barely knows himself anymore. Recently divorced and weary of the business life, Jake reluctantly agrees to a lake-house vacation with friends, hoping to escape for ten days.
When he arrives, Jake hears the legend of Willow Lake—about a lost corridor that leads to a place where one's deepest longings will be fulfilled.
Jake scoffs at the idea, but can't shake a sliver of hope that the corridor is real. And when he meets a man who mutters cryptic speculations about the corridor, Jake is determined to find the path, find himself, and fix his crumbling life.
But the journey will become more treacherous with each step Jake takes.
My Review:

😃😃😃😃 4 Smiles
Though Jim is a good friend, this is actually the first book of his that I've read. Besides being a talented writer, he's a marvelous teacher, and I've attended many of his workshops at conferences through the years. It was fun to observe his writing techniques in The Long Journey to Jake Palmer as hubby and I listened to it on Audible while traveling this summer. More than just a romance, this book crossed gender lines with its content, including great themes for everyone.
I was hooked on the first chapter and fell in love with the main character. Fabulous character and setting development enabled me to see the story in vivid color. The complex relationships between the characters was also very real, and Jim did a fabulous job of tangling and then untying the emotions as the story progressed.
The theme of our inability to "read your own label"–to assess our own ability and character–became a bit redundant by the end of the book. However, the redemptive theme of the book won my heart, and the deeper messages and plot twists kept me engaged.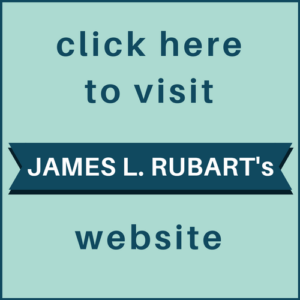 This and others of Jim's books have a speculative aspect woven into the story. Though I'm generally not a speculative fan, it worked well in this story, and the references to familiar children's literature made the fantasy enjoyable.
Definitely a refreshing and worthwhile departure from my normal biblical fiction reading!