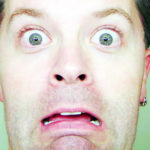 Sorry for the video mix-up on last Friday's post on the Judges. I've embedded the CORRECT Bible Project video this time, so you can watch the Book of Judges in about 7 minutes. It's a fascinating look at a difficult part of Scripture…
Thanks again to the Bible Project for this fabulous resource! They're hoping to produce a video for all books of the Bible–for FREE. If you'd like to donate CLICK HERE. If you have any issues donating with Paypal, please contact support@jointhebibleproject.com.
Blessings on your week!