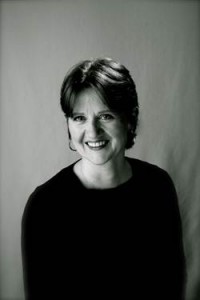 I first met Leslie Gould two years ago at a local chapter meeting for ACFW (American Christian Fiction Writers). Her agent was the guest speaker, and he announced that her then-current novel, The Amish Midwife, had graced the best-seller list! I was instantly intimidated, certain she'd been churning out best-selling novels since she was twelve years old, undoubtedly hounded for autographs by Amish-fiction-loving fans day and night. (Okay, I'm exaggerating a little, but I WAS awed to sit beside a famous author!) Leslie's cheeks pinked, uncomfortable with the attention. I'm no longer intimidated by her, but I'm still impressed… 
Leslie Gould is the award-winning author of fifteen novels, including the #1 bestseller and Christy Award winner The Amish Midwife, co-written with Mindy Starns Clark. Her latest release is Courting Cate, a retelling of the "Taming of the Shrew."

Leslie received her master of fine arts in creative writing from Portland State University in 2009 and has taught fiction as an adjunct professor at Multnomah University. She, her husband, Peter, and their four children live in Portland, Oregon.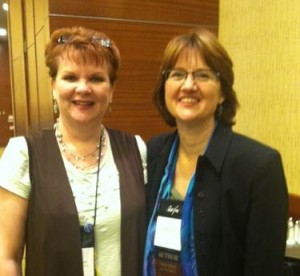 See what I mean? The writer, Leslie, is impressive, isn't she? Well my friend, Leslie, is even more amazing. She has an authentic heart, a sweet spirit, and an sincere desire to serve. When I asked if she'd be willing to answer a few questions for my blog during the busiest time of year, she graciously agreed.
Mesu: Tell us about your publishing journey.
Leslie: It took ten years from the time I started writing short stories until I received a contract for my first published novel, so mine was a rather s-l-o-o-o-w journey. That first novel was Garden of Dreams and it released in 2003. Courting Cate, which released last month, is my fifteenth novel.
Mesu: What personal life experience made the plot of this book especially poignant for you?
Leslie: Courting Cate is an Amish "retelling" of  "The Taming of the Shrew." I'm a huge Shakespeare fan (although by no means a scholar), and I also love retellings of classical stories. The character of Kate in Shakespeare's play has intrigued me for years, but I always wanted more of her story. I know there's a reason behind my very rare (haha) shrew-like behavior and I wanted to know what was behind Kate's. Plotting Courting Cate was a great adventure in character motivation and growth.
Mesu: What spiritual lessons did you apply to your own life while you researched/wrote this manuscript?
Leslie: When I was little, my mother often said, "Who you are someday going to be you are now becoming." I didn't use that line in Courting Cate, but Cate catches a glimpse of that in her own future. That partly tames Cate, but it's God's love that changes her the most. As I wrote the novel, I examined where my own identity comes from and opened myself to more of God's healing from past hurts, just as Cate does.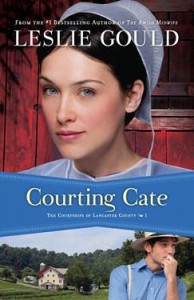 Mesu: What spiritual impact do you hope this story will have on your readers?
Leslie: I want readers to know they're not alone—that others also struggle with issues of control and trust. I hope the story plays a part in preparing hearts to accept God's love, and also encourages readers to share that love with those who are most dear to them.
Mesu: Where can readers find out more about you and your writing?
Leslie: Please visit me at lesliegould.com, and on FB, Twitter, and Pinterest.
Thanks, Leslie, for your time and talent! Please feel free to chat with Leslie in the comment section. Ask questions or leave feedback on her interview or her novels. I have one more question that I hope she'll answer for us in the comment section…