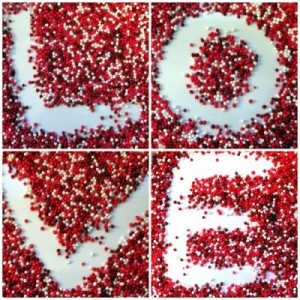 On Valentine's Day, we gotta talk about a hunky guy, right? And—oooh, girls—have I got a charmer for you!
Hunky Prince Hazi
His name is Ahaziah—Hazi, for short. He's a prince! No, I mean, really—he's Prince Hazi of Judah.
The youngest son of King Jehoram and Queen Athaliah, Hazi is the queen's favorite. He and our heroine, Sheba, grow up playing together in the Judean palace under the strict and commanding Athaliah, but Hazi's good-humored shell seems impenetrable. He's fun and likeable and—ooh-la-la, so good-looking!
Desert-brown hair under his jeweled crown
Purple robe cinched at the waist with a gold-braided belt, a leopard-skin cape over his shoulders (okay, a little over-the-top on fashion)
Muscular build, broad-shouldered (of course)
As tall as any paid mercenary and more skilled with his dagger than most
Chose a soldier's life rather than Baal priesthood (couldn't cope with the imposed celibacy of priesthood)
Charming, mischievous, releases tension from a room with well-phrased humor
Spoiling the Spoilers
As I've said before about biblical novels, much of the plot is outlined in Scripture, so some "spoilers" are inevitable. But I want to preserve the surprises in Hazi's story line. However, as always, I encourage you to read God's Word before and after reading In the Shadow of Jezebel (or any biblical novel) to compare the knowledge gained from the novel's cultural context. You'll find Hazi's story in 2 Kings 8-9 and 2 Chronicles 21-22.
A Closer Look
Because Scripture and historical research records few details about Hazi's reign, I had to dig deep for much of Hazi's character traits and story line from Scripture's cues:
"…at the end of the second year, Jehoram's bowels came out because of the disease, and he died in great pain." 2 Chron. 21:15

"Ahaziah was twenty-two years old when he became king."             2 Chron. 22:5
He's twenty when my story begins—young but wiser than his years because a harsh palace upbringing taught him to survive.
"Then Ahaziah son of Jehoram king of Judah went down to Jezreel to see Joram son of Ahab because he had been wounded."               2 Chron. 22:6
Hazi is spoiled but extremely loyal to his inner circle.
"…his mother encouraged him in doing wrong. He did evil in the eyes of the Lord, as the house of Ahab had done, for after his father's death they became his advisers, to his undoing."                     2 Chron. 2:3-4
His good looks and natural charm make him a skilled manipulator—but also make him susceptible to manipulation.
Who Cares About Hazi?
I remember the first time I read the story of Queen Athaliah in Scripture. It's shocking. Appalling. Here's a glimpse:
"…Athaliah the mother of Ahaziah…proceeded to destroy the whole royal family. But Jehosheba, the daughter of King Jehoram and sister of Ahaziah, took Joash son of Ahaziah and stole him away from among the royal princes, who were about to be murdered…."       1 Kings 11:1-2
Gruesome, yes, but do you know what really stumped me? Why did Sheba save one baby?
THAT baby. Hazi's son.
My next question: What kind of relationship existed between a half-brother and sister (Sheba and Hazi) that would make Sheba risk her life to save his son? It's complicated, no doubt. In the Shadow of Jezebel weaves together a tapestry of lives, portraying the churning depths of love and loyalty—in this world of Athaliah's depravity.
Hazi's Lineage
Hazi wasn't merely Athaliah's son. He belonged to Jehoram's line, too—which meant he was a son of David. Do you remember God's covenant with David?
"Your house and your kingdom will endure forever before me; your throne will be established forever." 2 Samuel 7:16
Even when the Lord punished Solomon for idolatry, He maintained the Davidic covenant:
"David my servant may always have a lamp before me in Jerusalem, the city where I chose to put my Name." 1 Kings 11:36
When Athaliah tried to exterminate Judah's royal household, she was acting as Jezebel's daughter—an ambassador of Baal—seeking to extinguish the Lamp of Yahweh in Jerusalem.
More Than We See
There's more to Hottie Prince Ahaziah than a pretty face. He was a brother, a son, a husband, a father. Most importantly, he was God's covenant bearer.
How often do I look at someone on the street and assess their inner condition by their outer appearance? Even once is too often.
Like Hazi, everyone bears a closer look. Each of us has the intrinsic worth of having been created in the image of God. Though we're flawed by sin, we're His children—some redeemed, some not yet, some will refuse Him for eternity. But for now, everyone I meet has been offered the precious gift of forgiveness through Jesus's blood. Everyone is a potential prince (or princess)—a child of the King.
How would it change my Valentine's Day if I saw everyone with the love of the Beloved?
Tweet-A-Licious!
Today's Question:
Do you find it more difficult to offer Christ's love to "pretty" people or "ugly" people? Why?