Greetings! The About Mesu Andrews page is a little overview of my life and offers shortcuts to certain pages on the website. So grab your mouse and start clicking!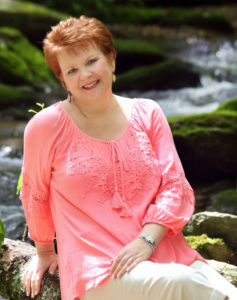 I've been married to Roy Andrews since 1984—who I've known since we were both third-graders. You can read more about our story in my 
Personal Testimony
. We have two grown daughters. They're married now and presenting us with adorable grand babies—our reward for not killing them when they were children. Family adds the spice to my life and keeps my nose buried in my Bible!
During my younger years, I was an over-the-top extrovert; however, in 1997 My Chronic Illness Battle began a transformation that changed the core of my being. I once thrived on people, teaching, speaking. DO-ing ministry of every kind, but when I could no longer DO ministry they way I'd once done it, I had to learn a new way to BE content. You can download a free copy of the Daily Scripture Prayer that helped me through that transition.
God never wastes our suffering, and it was during those long hours, days, and weeks in bed that my passion for biblical novels awakened. Now I love to read it AND write it. I'll share frequent book reviews of those books I love to read, and the biblical novels I write are listed in Mesu's Books. Just click to each book's individual page, and you'll find various goodies: downloadable Bible studies, group discussion questions, free bookmarks, and more!
I hope you can see this is your website as well as mine. Please visit often and subscribe to receive my newsletter directly in your inbox! (I'll never share your email with anyone.)
Thanks for spending your valuable time here. And remember, I'm…
Find out more about: